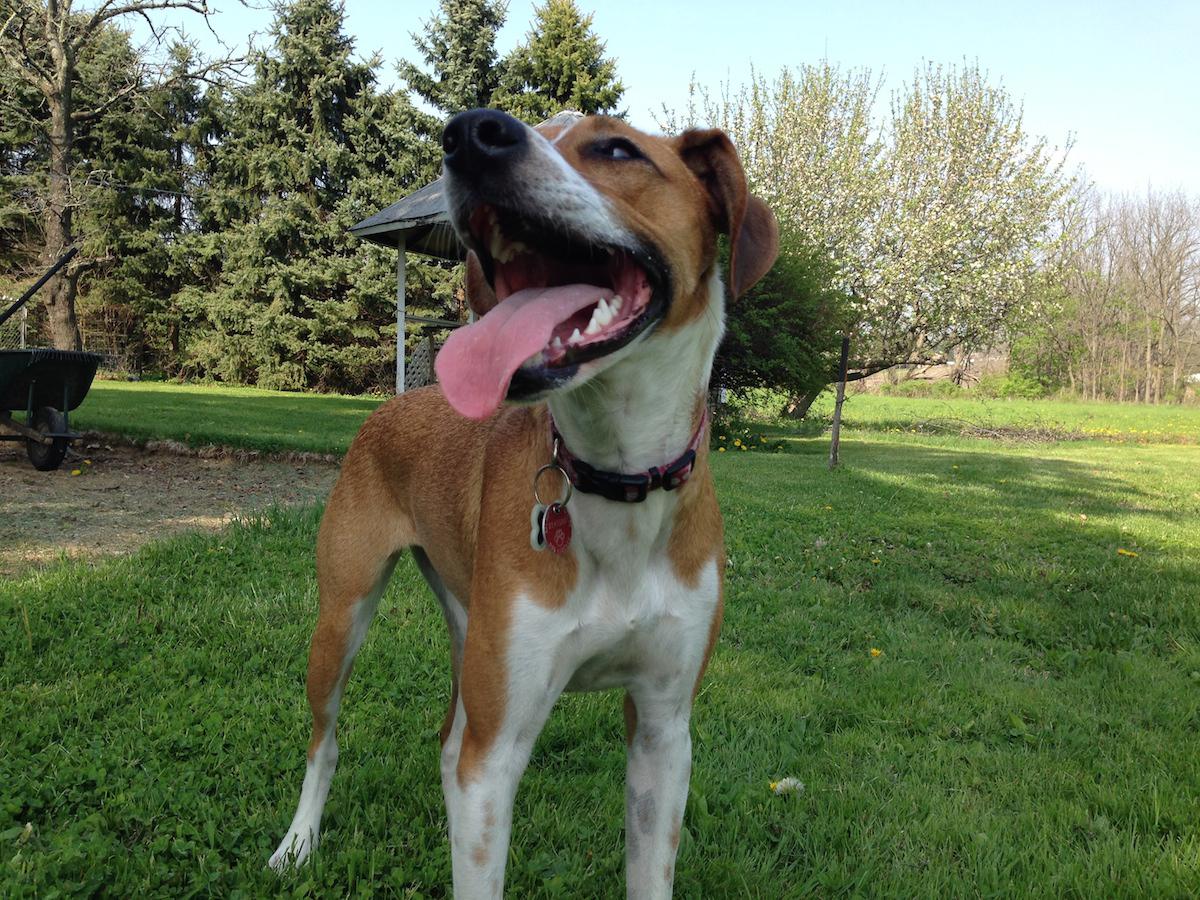 What To Consider Before Adopting A Dog
June 12th, 2014
I used to be one of the people on the outside of the dog park. That's what I used to say, "I'm outside the dog park and all of those lucky people are inside."
I was obsessed with getting a dog. For years. I turned my head at all of the dogs I passed on the street in my neighborhood and around the city. Living in New York City and not having had a dog before, I was really nervous about getting one here. Everyone told me getting a dog is a huge responsibility so I waited until I felt like I was really ready for that commitment.
Once I got more serious, I started researching online and looking at dogs on PetFinder. I also looked up breeders and rescue organizations. I wasn't 100% sold on what kind of dog to get and spent a lot of time thinking about that. Did I want a small dog or a big dog? Did I want a dog that had a lot of energy, low energy or did it not matter to me? Did I want to focus on adoption or finding a dog through some other means? Did I want to focus on shelters or from a breeder? I know there is a lot of conversation about shelters vs breeders vs rescues but not having had a dog before, I didn't have a strong immediate opinion.
There was a lot to think about.
Through it all, I didn't feel like there was one blog post I found that really helped and said simply - here is what I did - here is what you can do. So I decided to write one myself and here it is!
To provide context, here are a few things I thought about when I started to get serious about looking for a dog to call my own…
I'm married with no kids and live in an urban environment. My husband and I are both very active people, we have a car and go hiking or spend time outside most weekends. However, we live in an apartment that we rent and don't have any green or off-leash space in our building. We do live in very close walking distance to a dog run. While we both work, we both work close to home and sometimes can work from home and have flexibility around taking a dog out at lunch. We have disposable income we can afford to spend on dog walking and dog daycare and boarding when necessary. I didn't grow up with dogs but my husband did so we agreed we wanted a dog that was relatively safe, normal, healthy. Nothing too extreme for our first one. For example, we have a friend who has had maybe 5 dogs in her lifetime and has 2 now. She is willing to take on a sick or older dog and knows how to take care of him and fit him into her life. We wanted to really find a dog that we could grow into and could grow into us so we wanted to find a dog that was relatively young and still a puppy that we could shape together. We did decide to focus on rescuing a dog from a shelter or at least really start there and look at shelters around us. If we didn't find a dog we loved, we would consider expanding our options. Lastly, we were willing to share in the responsibility of a dog.
From discussing all of these aspects of our life, I started to make a list of the kind of dog we wanted to get. Here is what was on it:
Apartment-friendly
Not a big barker
Medium-sized, around 40lbs as an adult
Young, 12 months or less
In good health
Very friendly and sociable with other dogs and with humans
Appears to be able to train easily
Loves being outdoors and would be good to take on hikes
From a shelter but not from too abusive of a situation
I highly recommend making a similar list before you start to go visiting shelters, adoption centers or any other place where you'll confront puppies. It can be overwhelming once you get there and knowing what you want vs what you don't want can really help.
I didn't have a breed in mind, but having a list like this really helped. There are big factors to consider when getting a dog - especially around how much money you have to spend on what the dog needs and how much time and new responsibilities you'll have to give to your new family member.
I didn't really know anything about dogs or the adoption process before I started looking. It was a lot to think about, but once I started making lists, I found the process more tangible and I was able to start to buckle down and get serious. And I'm glad I did - a few weeks after making this list and after years of lusting after a dog of my own, we found Piper and brought her home!
Read more ...
Kiss and Make Up
Women's Philanthropy Institute's Newest Council Member!
My Women's Equality Party Vote Is Dedicated To…
Road To 50
You're Invited! ASPCA Young Friends Benefit
... and more posts from the archives