Typhoon Musica - A Music Mix For You!
July 27th, 2009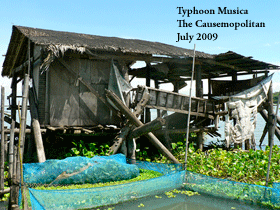 Hello friends of The Causemopolitan!
You're always so good to me. I wanted to do something nice for you. In fact, I've decided to do something nice for you every month. I'll be making a monthly custom mix of the jams I've been listening to and will share with you accordingly.
Many of you received my first mix on mixable, entitled Kiva Mix, SXSW 2009 Edition. That one was for everyone who made a donation to my Kiva Fellowship Fund. It's all bands from this year's SXSW and in case you missed it, I saw 44 bands in 4 days just to come away with the best of up and coming music and bands for 2009. I slaved and labored away just to share this with you (or slight confession I just love live music but shhh don't tell anyone). For the first time ever, I'm releasing it to the public here. Why? Because everyone deserves good music to jam out to. Why else? Because so many of you have helped me in ways that while not financial were no less important like spreading the word about my blog, commenting on my posts, sending me messages of encouragement not to mention the Twitter, Facebook and LinkedIn love. What about those who made donations? Don't you worry, they are receiving plenty of other treats from me.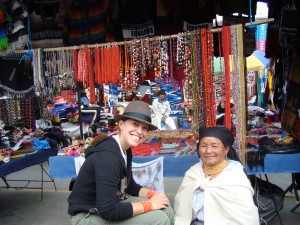 Get it while it's hot! Available to stream live, or download the whole thing for free and play thru Itunes, The Kiva Mix, SXSW 2009 Edition.
Oh wait, there was more right. Yes, yes, I remember. The July Mix for you.
Ok, so I've named this one Typhoon Musica. It's a mix of new jams I've picked up, a special New Orleans jam song (if you don't know the Cupid Shuffle, man get with it! People literally STOP their cars in New Orleans and get out in the street and dance to this. Totally serious).
It has an Emperor of the Sun song I can just listen to all day long, one of my all-time favorite Joseph Arthur songs, King Khan & The Shrines, a Grits class, Army Navy, Asobi Seksu to lull you at the end. Each track hand-picked and carefully created to create a musical experience that can take you through a workout, jamming in your car, or needing to get down to business at work.
If you have suggestions for songs or themes for coming months, let me know!
Cause I love rock and roll, Sloane
Read more ...
Kiss and Make Up
Women's Philanthropy Institute's Newest Council Member!
My Women's Equality Party Vote Is Dedicated To…
Road To 50
You're Invited! ASPCA Young Friends Benefit
... and more posts from the archives