5 Reasons Why I've Been A Terrible Blogger Of Late
August 2nd, 2011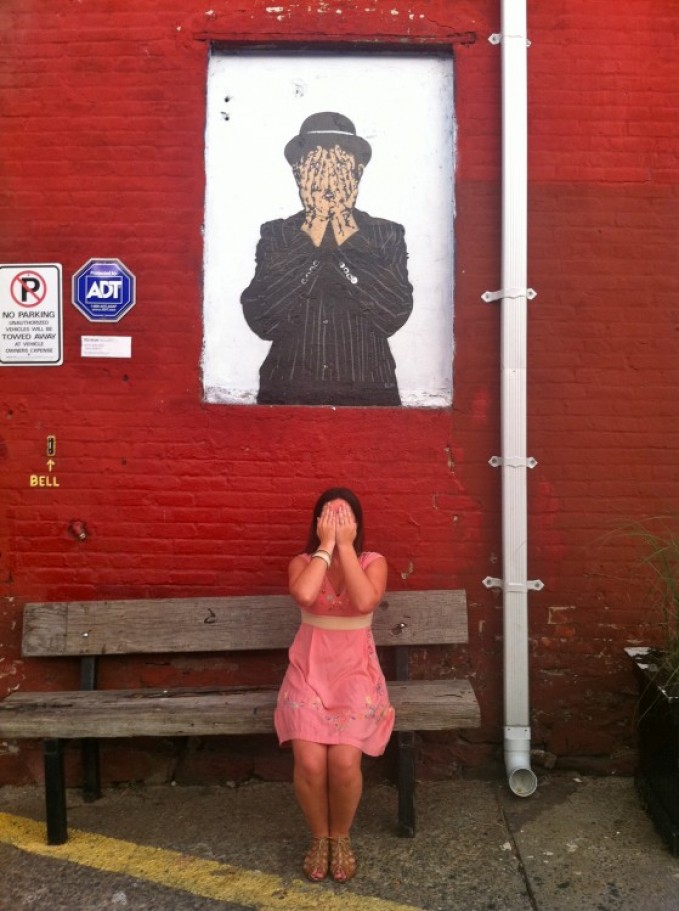 Well. This is it. Rock bottom. I told myself I'd never do one of those "I'm sorry I haven't posted recently" posts and here I am! I haven't posted lately! I feel terrible about it.
Actually that's not entirely true. I do have a few pretty good reasons why I haven't been blogging lately and since I really want to get over this hump, I thought it best to wipe the slate clean, to buck up and share what all has been going down in my world. The good, the bad and the ugly. And then we can move on to bigger and better things without the rigamarole of having to explain where I have been. Here we go!
I got engaged! No, I'm not going to go all Sheryl Sanberg on anyone. I'm still the same hard-working girl I have always been. But I have to admit, that being in love can really take a toll on your blog - that is if you blog is not about love and relationships. Taylor and I just have the best adventures together and we spend weekends out of the apartment, on foot, exploring where ever we happen to be on any given day. And to tell you the truth, it's marvelous. So at the end of the weekends, where I used to spend a few hours writing and queuing up posts for the week, now I'm mostly too tired to sit in front of the computer and so by the time the weeks starts the same cycle begins again.

Dollar, dollar bills y'all. I have a really amazing job right now that requires 110% at all times, no if ands or buts. Yes, I did have a job before (Answer With Action), but it's all very different when you go into an office Monday-Friday and anyone who has ever worked for themselves or as a consultant would agree with me. I'm five months in now, time flies when you're working hard! I started as Director of Digital Marketing at Lippe Taylor (and her sister agency ShopPR) at the beginning of March and it's been absolutely amazing ever since. I lead a (growing) team and I was really looking for a place where I felt like my contributions and opinions would be valued and I have found that at Lippe Taylor. What's hard is coming home when I have zero brainspace left. So it's hard to get into the mode to sit and write. I'm working on it.

I am loving living in New York! I have wanted to live in New York City my whole life. I really have. I didn't make it right after college as I thought I would - instead taking a year in Pittsburgh, pitstop in Boston, 5 years in Los Angeles, one traveling and volunteering (well documented here) and all of last year in New Orleans. I love every step of my journey and certainly no place outshines another. I love LA for LA and NOLA for NOLA. I know my version of "home" is different from some other people - for me home is where my friends and family are. It's not so much a physical place but a state of mind. Living in New York means exploring and discovering new arts and cultural things to do, restaurants to try, long walks to take and spending a good bit of time offline. It's been so important for me to balance working online and living offline and just taking some time for myself.

Fear. Writer's Block. That what I'm writing isn't good enough. The usual feelings of "not being good enough" that all of us have. I have a piece of street art I love that says, "Everything. Everything. Everything. Everything." That's how I am. I want to be everywhere and everything to everyone all the time. So not writing for a week, then a month, then longer, well it just ends up feeling like I have so much to get out of my system that I don't know where to start. So frankly, I don't start at all. It's a hard thing to get over. I have been working on it. I recently took a class for 8 Thursdays through The OpeEd Project about multimedia thought leadership. Surrounded by the same group of women for 8 weeks talking about various forms of media, how to get our voices heard and sharing our collective experiences. I wrote for them, I wrote for myself, but it's time to step back in and share some of what I'm writing.

I've gone old school and started journaling again. That's right, pen and paper. Crazy times we live in! I really needed a place I would write without abandon and needed to get back to find that chi inside of me. I've kept actual paper journals since the 7th grade and written at some points more frequently than others but it's something that has always been really important to me.
There you have it! 5 reasons I've been a terrible blogger of late, but honestly, I've been a pretty great offline person. Now it's time to balance the two a little better. Does this ever happen to you? I'd love to hear any stories or tips about you got through a down-point in blogging and came back!
Rock the causebah, Sloane
Read more ...
Kiss and Make Up
Women's Philanthropy Institute's Newest Council Member!
My Women's Equality Party Vote Is Dedicated To…
Road To 50
You're Invited! ASPCA Young Friends Benefit
... and more posts from the archives