The Causemopolitan Relaunches!
October 14th, 2010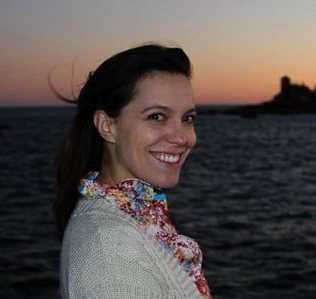 Friends,
I'm incredibly excited to share with you a brand new version of The Causemopolitan.** The Causemopolitan will still provide you with information about philanthropy, social entrepreneurship and cause-filled living opportunities for you to find ways to give back and continue to build cause into your life.** Only now, it's brighter, bigger and better than ever! There are more ways to find the content you want, stronger category and tagging infrastructure, interviews, and more targeted content to match the reader base. The layout and design have been given a facelift. New logo, new design, new colors. I hope you enjoy the new look and feel as much as I do, and would love to hear what you think in the comments!
Another great addition! The Causemopolitan has gone social! You can 'like" posts, share on Twitter and add to StumbleUpon all at the top of every post. I've created a page on Facebook for The Causemopolitan and that is going to be the main portal for sharing cause-based videos, events and information and I'd love you to join the conversation.
If you're not signed up to receive FREE updates from The Causemopolitan what are you waiting for? Sign up takes less than one minute and you can do it here! Of course, You can still add The Causemopolitan to your RSS feeder as well.
When I first started The Causemopolitan in February of 2009, I was looking for a little place on the web to call my own. I launched the site with encouragement and assistance from good friends Jonathan Dingman (designed the first wordpress site), Erica O'Grady, (the big push) Mike Prasad and Jeff Henderson (hosting and support). ** Since then so much has happened.** From New Orleans to the Philippines and back, I have shared over 300 posts and connected with countless people who have left comments or reached out to me because of The Causemopolitan.
My blogging history didn't start with The Causemopolitan. I had been blogging as the Lifestyle Editor for the leading Los Angeles blog LAist (part of the Gothamist network) since 2005, and had kept up with my Tumblr blog in addition to being active on social networks including Facebook, Twitter, YouTube and Flickr, but I wanted more. I was on a journey after all spending 2009 giving back in volunteer projects around the world.
Here's the funny thing about blogging. I know mine is just one of millions of post-it notes on a wall, but it's my post-it note, and it's come to mean the world to me.
I haven't gotten everything right all of the time, haven't blogged every day, haven't shared everything I wanted to, but I have tried my best to grow the community around The Causemopolitan. As my yoga teacher says, "You might lose your balance, but that doesn't mean you didn't try your best."
Some truly incredible things have happened over the last year and a half including:
Another great resource to follow along is my blogroll. Updated every month, I add links and resources as a benefit to those in the public and private sector to help identify ways to give back. It also has lists for other publications I write for, nonprofits I support and inspiring cause-based writers.
I welcome your feedback and looking forward to this next chapter for me, you, and The Causemopolitan.
Yours in cause, Sloane
P.S. Last, you can always follow the latest in cause news that I share on my Twitter (@sloane) and on now also through The Causemopolitan on Facebook.
Read more ...
Kiss and Make Up
Women's Philanthropy Institute's Newest Council Member!
My Women's Equality Party Vote Is Dedicated To…
Road To 50
You're Invited! ASPCA Young Friends Benefit
... and more posts from the archives