June 1st, 2009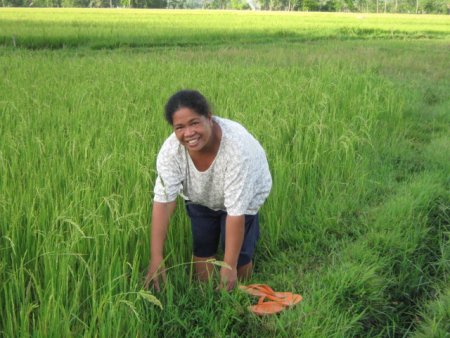 As everyone knows, I've been raising money to go to the Philippines as a Kiva Fellow for 12 weeks this summer. I'm responsible for paying for the whole trip from airfare ($1275) to vaccinations ($350) to visa, housing, transportation and basic necessities in the field. I came up with a conservative budget of $7,500 by looking online ahead of time at the cost of living and the expected costs I would incur and putting everything into a spreadsheet. It's such an amazing opportunity and I'm putting $1000 of my own money in on top of that amount for expenses not related directly to the work I'm doing with Kiva while I'm there.
I want to say a HUGE thank you to everyone who has made a donation to my Fellowship Fund. This experience will not only change my life, but hopefully yours as well because I'll be sharing the entire experience through my blog, the Kiva Fellows blog, through video and really want everyone to feel like they're going on this journey with me.
I'd like to say a huge thank you to my NEW donors. For a full list of donors, look at the Make A Donation section.
As of Sunday, May 31st, 2009: Alex Rose Alexa Brandt Barbara Mistick Brandon Haskins Casey Stone Christopher Lyons D'Auria Denise Wakeman Donald Cook Elizabeth Caston Flynne Wecht Geoff Emergy Gerri Short Jacob Brewer Jamie Donnelly jeffrey sandin Jessica Gabler Joann Peach Joey Soto Jonathan Dingman Joseph Christian Gammill Joseph Sabino Mistick Kate Dwyer Katie Cook Kevin Vandever Kiva team LOTUS: Lend Out To Uplift Self-sufficiency (http://www.kiva.org/team/lotus). KW Low Linda Bushkoff Lisa Newton Marc Vermut Maria Ogneva Mariah Brandt Michael Harris Mike Macadaan Nicole Jordan Rachna Jain Rafiq Manji Rahlyn Gossen Ravikanth Ganesan Robyn Cohen Ronan Reodica Scott Meldrum Sean Percival Shannon Scanlan Steph Dub Steven Banfield Taylor Davidson Thomas Hoppa Thomas Lotze TIffany Starnes Tim Mahoney Trevor Rotzien Vincent X.
Thank you everyone so much, your support just means the world to me.
Read more ...
Kiss and Make Up
Women's Philanthropy Institute's Newest Council Member!
My Women's Equality Party Vote Is Dedicated To…
Road To 50
You're Invited! ASPCA Young Friends Benefit
... and more posts from the archives