SXSW Core Conversation: How LA Has Built A Sucessful Tech Community
March 11th, 2009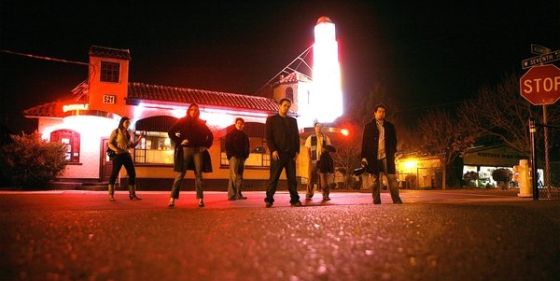 Headed to SXSW 2009 this week? It seems like just about everyone is. Yes there are other conferences throughout the year, but nothing compares to South by Southwest. It's three parts, Interactive, Film and Music all take over the city of Austin for a 10-day extravaganza featuring panels, talks, keynotes, book signings, screenings, live music, happy hours, networking and parties. This is my second year attending and last year I left and said to myself that I wanted to come back and be a speaker. I am really excited to be sharing the stage with Andrew Warner of Mixergy for How LA Has Built A Sucessful Tech Community where we'll be discussing:
Los Angeles has become a hub for tech startups with new ones popping up every day. Relationships are being formed and VCs are paying attention. Universities are showcasing developer opportunities unique to the city. So how did this happen? Welcome to networking 2.0. From Lunch 2.0 to Interactive Community Coalitions, BarCamp to Twiistup, LA is a great case study of how to build a successful tech community in your city. Join the organizers of the city's most popular networking events for tips, advice, the how to's and what-not-to-do's to make your city's community pop.
Core Conversations are slightly different from panels. Instead of five people on stage all talking amongst themselves, a Core Conversation features one to two people on stage and start the discussion but then it opens up to the entire audience to participate. Our Conversation was featured in the LA Weekly's "Ultimate Guide to SXSW Interactive" guide as well as on LaLaWag.com. I've posted it in both the SXSW PBwiki and the LA PBwiki to help highlight the event and also ask for feedback ahead of time from the community addressing the three following questions:
1) What was important in the initial growth of the LA Tech community? 2) What helped it thrive? What was the tipping point where you thought - "They might have something here." 3) What is needed to sustain the community? Can what we did in LA be replicated anywhere?
Details:
Room Hilton E Saturday, March 14th 5:00 pm - 6:00 pm
Hope to see you there! Come say hi and if you're not already, follow me on twitter (@sloane) for updates on ALL THINGS SXSW while I'm in Austin.
Read more ...
Kiss and Make Up
Women's Philanthropy Institute's Newest Council Member!
My Women's Equality Party Vote Is Dedicated To…
Road To 50
You're Invited! ASPCA Young Friends Benefit
... and more posts from the archives