Recommended Reading For The Week Of August 2nd
August 3rd, 2011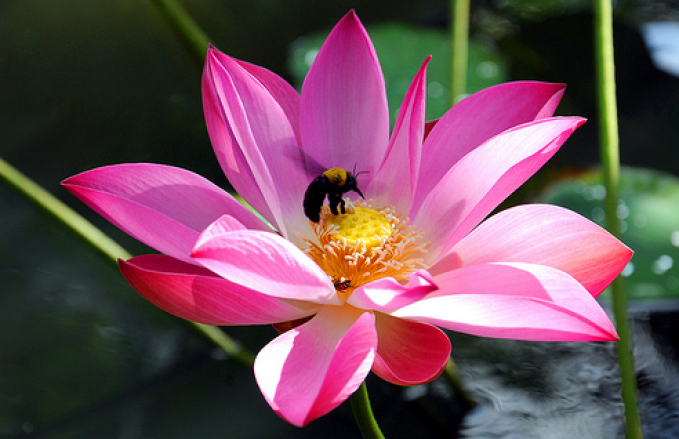 There are so many ways we are all sharing content these days. A lot of it is through social media or social bookmarking, but I wanted to be able to share a few of my recent favorite and recommendations with you. Two of my favorite inspirational powerhouse women, Amy Sample Ward and Sarah Evans, do this too so I definitely recommend you check them out for great links to what's hot on the web this week as well. The beginnings of each article in included, link through to read in its entirety and see what others are saying.
5 Tips for Running Successful Cause Marketing Campaigns Businesses love cause marketing, and the belief is that supporting a good cause translates into stronger sales. The Cause Marketing Forum has some pretty convincing numbers: In 2009, 72% of American consumers said they avoided purchasing products from companies whose practices they disagreed with. Accordingly, two-thirds of brands started engaging in cause marketing in 2010, up from 58% in 2009, according to a study by PRWeek and Barkely PR. Consumers have taking a healthy shift towards doing good, with 86% of global buyers believing that businesses need to place at least equal weight on societal interests as on business interests, according to an Edelman survey. It's not enough to make money — businesses also need to do good.
More Female Managers And Board Members Means More Corporate Philanthropy According to new research it's the companies with more female senior managers and women board members that give more money to charities. Harvard Business School's Christopher Marquis and Matthew Lee looked into the world of corporate philanthropy that since the 1970′s has sparked an ongoing controversial debate. The thought being that if these large companies have so much extra money to give to charities, it should be reinvested in the company – the money does belong to shareholders after all. Another complaint from those who are against corporate philanthropy is that it's an easy way for CEOs and other top executives to give to the charities that are close to their hearts, but without having to dip into their own wallets.
Defend Your Research: What Makes a Team Smarter? More Women The finding: There's little correlation between a group's collective intelligence and the IQs of its individual members. But if a group includes more women, its collective intelligence rises. The research: Professors Woolley and Malone, along with Christopher Chabris, Sandy Pentland, and Nada Hashmi, gave subjects aged 18 to 60 standard intelligence tests and assigned them randomly to teams. Each team was asked to complete several tasks—including brainstorming, decision making, and visual puzzles—and to solve one complex problem. Teams were given intelligence scores based on their performance. Though the teams that had members with higher IQs didn't earn much higher scores, those that had more women did.
Inside The All-Female Hamptons Hackathon For Humanity Hackathons, the one- to three-day programming marathons where coders convene to create innovative web applications, tend to resemble 2 a.m. cram sessions at college dorms. Picture a group of hyper-focused twentysomething men craned over Macs, surrounded by empty 12 oz. cans of Red Bull, eventually passing out for a few hours on the floor. Women are not always eager to participate. The founders of Girl Develop It, a female-centric hacker non-profit, in league with the entrepreneurship startup Jump Thru, understand this. And so, this past weekend, they staged the inaugural Hamptons Hackathon for Humanity. The event — billed as an "anti-hackathon," and aimed to show that computer programming can be an equally female-friendly endeavor — brought 16 female technologists, web developers, and venture capitalists together in a luxurious cedar-shingled mansion.
5 Best Practices for Beauty Brands on Facebook Among luxury and personal care brands, beauty brands — a category that, for the purposes of this article encompasses cosmetics, fragrance, skin and hair care brands — have emerged as among the most digitally savvy. Although beauty brands continue to invest heavily in traditional advertising and their own websites — open any women's magazine and you'll see plenty of makeup ads and a fragrance sample or two — Facebook is playing an increasingly central role in their marketing, ecommerce and customer service strategies.
See more of my favorite articles by following me on Twitter , @sloane.
Read more ...
Kiss and Make Up
Women's Philanthropy Institute's Newest Council Member!
My Women's Equality Party Vote Is Dedicated To…
Road To 50
You're Invited! ASPCA Young Friends Benefit
... and more posts from the archives