Poetry Wednesday #5 - Wild Geese
October 22nd, 2009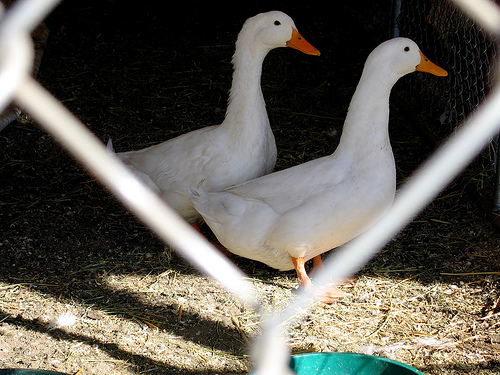 A thank you to the the lovely Joanna Lord (fellow Vermont lover, social media maven and beach dweller) for passing along to me this week's Poetry Wednesday poem.
***I was at a loss. Got all caught up in trying to find something perfect and was going to give up on the day and then I tweeted a quote:
"When it's over, I want to say: all my life I was a bride married to amazement." - Mary Oliver #quotes
And Joanna sent me that poem and it's PERFECT. Why do we insist things be perfect and then trick ourselves out of stuff? Happy to NOT have gone to bed without writing this post.
Just a reminder, Poetry Wednesdays are a chance to get out of my head and find beauty and simplicity in something other than cause or the hectic schedule I create around giving back. So I hope you enjoy…
You do not have to be good. You do not have to walk on your knees for a hundred miles through the desert repenting. You only have to let the soft animal of your body love what it loves. Tell me about despair, yours, and I will tell you mine. Meanwhile the world goes on. Meanwhile the sun and the clear pebbles of the rain are moving across the landscapes, over the prairies and the deep trees, the mountains and the rivers. Meanwhile the wild geese, high in the clean blue air, are heading home again. Whoever you are, no matter how lonely, the world offers itself to your imagination, calls to you like the wild geese, harsh and exciting — over and over announcing your place in the family of things.
If you liked this post, you might like:
On Friendship by Khalil Gibran Those Winter Sundays This Is Just To Say
Read more ...
Kiss and Make Up
Women's Philanthropy Institute's Newest Council Member!
My Women's Equality Party Vote Is Dedicated To…
Road To 50
You're Invited! ASPCA Young Friends Benefit
... and more posts from the archives