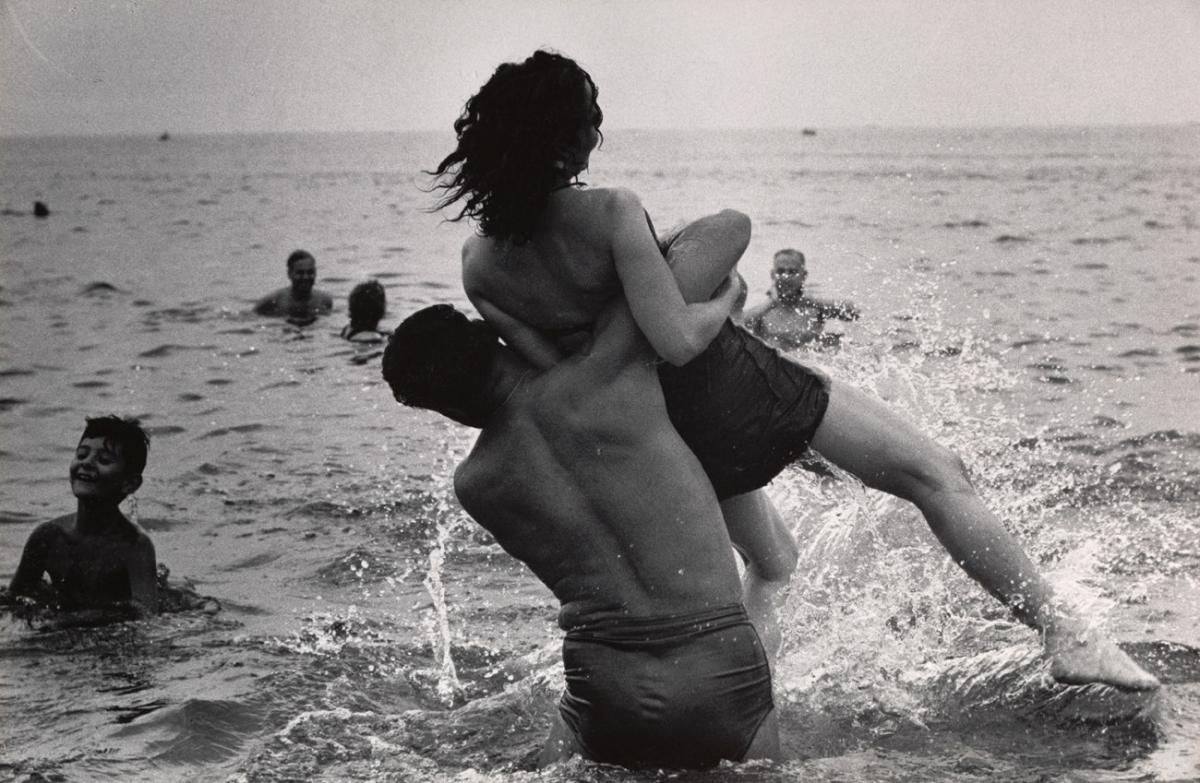 NYC Summer Museum Shows Not To Miss
July 16th, 2014
If you ask a New Yorker to describe summer in the city, hot and sticky are two words you're likely to hear. Temperatures soar and tourists abound and the pavement holds in all of the heat and stench and stress of the city and at times can make it unbearable. That's why so many New Yorkers flee on the weekends!
However, summer in New York also has a lot to offer and one of my favorite activities is ducking into a well air-conditioned museum and spending an afternoon soaking up art and culture. I definitely learn by doing so the other big benefit of visiting museums is that I absolutely learn and absorb information better seeing art firsthand than I do reading about it in books or online.
Here are the top 5 shows I've seen that are open throughout the summer. I've listed them in the order of their closing date so get on it. Time waits for no one!
Sigmar Polke - Der Illusionist at the Museum of Modern Art - through 8/3
Thanks to this show, I'm now obsessed with Polke. He created art in every medium possible! It's incredible. This is the first comprehensive Sigmar Polke retrospective to cover the broad range of mediums he worked in from 1963 until his death in 2010. The accompanying catalogue is as comprehensive and diverse as the show, with brilliant reproductions of his film works, photography, painting, sculpture, drawings and prints.
A trip to MOMA is always a treat and this show is no exception.
Ai Weiwei: According to What? at the Brooklyn Museum of Art - through 8/10
Ai Weiwei is one of China's most prolific and provocative contemporary artists. Featuring over forty works spanning more than twenty years, Ai Weiwei: According to What? explores universal topics of culture, history, politics, and tradition, showcasing the artist's remarkably interdisciplinary career as a photographer, sculptor, architect, and activist.
These works spotlight issues of freedom of expression, as well as individual and human rights both in China and globally. Many use minimal forms and methods, while others manipulate traditional furniture, ancient pottery, and daily objects in ways that question cultural values and challenge political authority.
He always pushes the button and having a chance to see so many of his works in one place was a real thrill.
Urbes Mutantes: Latin American Photography 1944–2013 at the International Center of Photography - through 9/7
Urbes Mutantes: Latin American Photography 1944–2013 is a major survey of photographic movements in Argentina, Brazil, Chile, Colombia, Cuba, Mexico, Peru, and Venezuela. Taking the "mutant," morphing, and occasionally chaotic Latin American city as its focus, the exhibition draws particularly on street photography's depictions of the city during decades of political and social upheaval. It is divided into sections that explore public space as a platform for protest, popular street culture, the public face of poverty, and other characteristics of the city as described in photographs.
ICP is always one step ahead of the curve and this tightly curated museum is always such a treat. You can't go wrong at ICP but especially this show.
Garry Winogrand Retrospective at The Metropolitan Museum of Art - through 9/21
I went to this show on opening day (before this NYTimes Arts cover article). I love photo retrospectives, and since I live in New York, especially ones that focus on old New York. This is the first retrospective in 25 years of work by Garry Winogrand (1928–1984), a renowned photographer of New York City and of American life from the 1950s through the early 1980s. This show includes more than 175 of the artist's iconic images, a trove of unseen prints, and even Winogrand's famed series of photographs made at the Metropolitan Museum in 1969 when the Museum celebrated its centennial.
Since it's summer, if you go to The Met, you simply must make your way to the roof. The sweeping views are something to behold and it's a great way to take in the whole city.
Jeff Koons Retrospective at The Whitney - through 10/19
Jeff Koons is widely regarded as one of the most important, influential, popular, and controversial artists of the postwar era. Yet Koons has never been the subject of a retrospective surveying the full scope of his career. Comprising almost 150 objects dating from 1978 to the present, this exhibition is touted as the most comprehensive ever devoted to his work. And it's something to see! It fills up almost the entire Whitney and is also the final exhibition to take place there before the Museum opens its new building in the Meatpacking District in 2015.
He certainly is out there. The show is shocking but fun. I shook my head in every direction when I was there - there are some pieces I really liked and some I really did not. But that's art! Appreciated by the eye of the beholder!
**I would absolutely include Kara Walker's 'A Subtlety" Installation at the Domino Sugar Factory installation but unfortunately it's already closed. It was a very New York experience, long lines and lots of hype - but I actually really enjoyed it and loved being inside the Domino Sugar Factory before it's torn down to make room for - wait for it - mixed-use condos.
Read more ...
Kiss and Make Up
Women's Philanthropy Institute's Newest Council Member!
My Women's Equality Party Vote Is Dedicated To…
Road To 50
You're Invited! ASPCA Young Friends Benefit
... and more posts from the archives