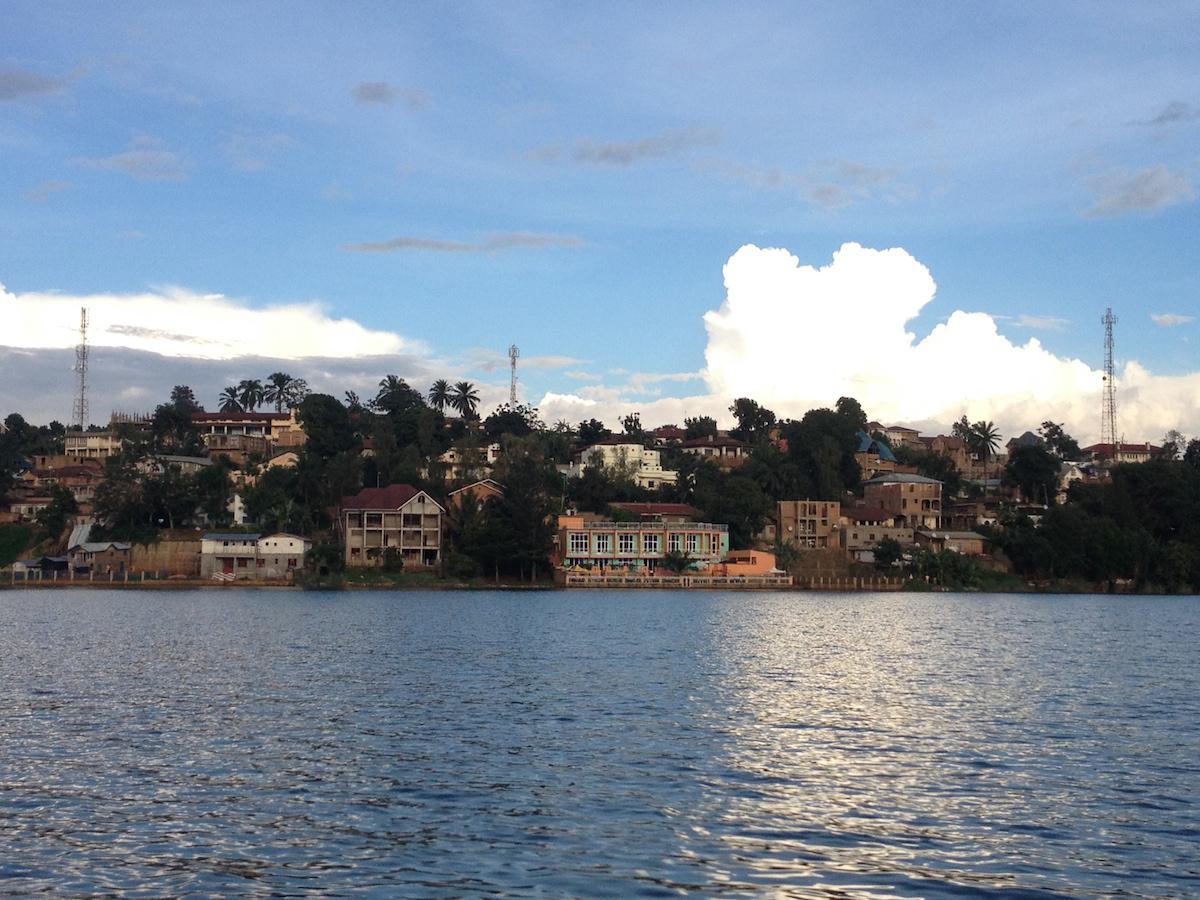 March, April and May Musings
What I wrote and published the past three months
June 6th, 2014
It's been a really busy few months - personally and professionally. I am endlessly surprised at where the time goes. I posted updates in January and February and realized I have missed March and April and now May since it's June. Phew! This post covers the past three months of newsletters. That has been the main focus for my writing. I'm going to jumpstart and start writing more again this quarter.
Between my trip to the Congo and losing one of my best friends, it's just been a wave of emotion and I've had to focus on client work as much as humanly possible to keep up with everything and then have had to take a lot of time to myself to just relax and be.
I'm trying to be ok with that. I feel like for the first decade of my professional career I worked too much. I didn't have a good off-switch. I was willing to burn the midnight oil. I was willing to wear myself out. I burned out time and time again. A big part of my sojourn in 2009 was to recalibrate myself, find an equilibrium. I did a pretty good job! When I came back to "civilization" I have focused a lot of energy on being a better person and friend to myself and to my friends and family. That might mean not working weekends or late nights, it might mean taking extra tie for me, saying no to events. The past few months have shown me a new part of me that I've never seen before - a part that in the work/life balance focuses more on life. I have done the work I need to do, but I have spent a lot of time alone with myself working through the big losses I've experienced in this past year and working through the after effects of my trip to Africa.
For the most part, that's a good thing! I'm surprised but I don't have to have my life revolve around work. CRAZY thought I know! But it's true. Maybe my soul needed more time away from the machines and more time with the mountains. Who knows.
Through it all, I've kept up my weekly newsletter and for that, I'm very proud. Below are excerpts from each in case you're reading this and are NOT a subscriber. They are GOOD STUFF. Enjoy!
Newsletters
Summer Bucket List. Why being a tourist in your own city is a good thing. I love a good bucket list. But lists can also be intimidating. So let me share with you what I do. I make seasonal bucket lists. I might include something big like a weekend trip or band/play/performance I want to see but mostly it's little things and it's things that cost little-to-no money. It's people I want to spend time with, parks I want to visit, local restaurants I want to eat at, local stores I want to stop into. It's about feeling alive in my own life, being present and part of my local community (yes even in the East Village) and being a good friend to people I care about.
Books As Life. When the "thank you" matters most. When I read a book, I start at the back. I read the acknowledgements section before I've cracked page 1. You can learn a lot about a person by whom they thank. I learn so much about a book from who helped make it possible and how the author thanks those who are important in their life.
Give…and it will be given to you. "We shall not cease from exploration, and the end of all our exploring will be to arrive where we started and know the place for the first time." - T.S. Eliot (RIP Nathan Winters)
Internet generosity. Contribute to what you consume. I've been in Africa the past few weeks. Most of the time I spent was in the Democratic Republic of the Congo with bookends in Rwanda on both sides. The trip was primarily a work trip for one of my clients, Resolve Network, an NGO that supports peace building through community dialogue and microfinance. Even though most of my trip was planned, I always love connecting with "friends of friends" especially halfway across the world.
Creating perspective. In the extreme or the every day. How can we be effective leaders if we don't understand what is happening on the ground? This applies to all types of business from corporations to politics to NGOs. Yet, many people don't do this. They don't make the time.
Put your time where your mouth is. How we spend our time matters. I know the phrase usually goes, "Put your money where your mouth is." I do believe that to be true. Taking action is something I'm very fond of. But there is another important element that I don't want to undercut. The importance of our time.
Good people. Be the glue that brings good people together/ Friendraiser. I like that word a lot. It indicates that there will be an ask, but that it will be minimal. A good time will be had. People will come together and will be able to care/support/give to a cause.
Intentions. Sometimes I come to you, sometimes you come to me. I'm on the road traveling for work. I have friends in the cities I'm visiting and I want to see them. I don't have a lot of spare time. Sound familiar?
How loss changed me. Letting go to be able to move on. Last week was a milestone - albeit a sad one. It was the 8-year anniversary of my dad passing away. I am cognizant that each year will bring its own ups and downs. I'm slowly accepting that sometimes there isn't a reason why things happen. Sometimes they just happen.
Read more ...
Kiss and Make Up
Women's Philanthropy Institute's Newest Council Member!
My Women's Equality Party Vote Is Dedicated To…
Road To 50
You're Invited! ASPCA Young Friends Benefit
... and more posts from the archives