July 22nd, 2009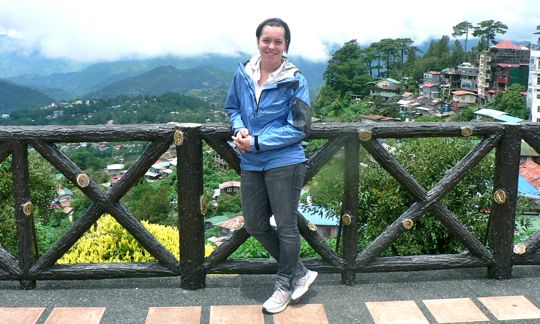 It's been an interesting week. One day last week I stumbled upon something on the Internet, which led me somewhere else, to somewhere else and next thing I knew I was thinking about my blog in a whole new way.
It all started with Taylor Davidson naming me to his People With Lives Too Cool To Ignore. I mean Chris Guillebeau certainly. The Art of Noncomformity, a guy going to every country in the whole world between 30-35. Yeah, that's a cool life.
I thought of other people that I think are living cool lives right now and blogging about it to-boot, like Christiaan from Mind The Beginner and Carl Nelson from Slacker Reform, Jonathan Fields from Asleep at the Wheel and who could leave out Leo Babauta of Zen Habits.
There are other friends of mine who have mastered the art of the virtual lifestyle, like Kareem Mayan of Digital Nomad and others like Andrew Warner who has found his passion in interviewing entrepreneurs on Mixergy. ** Does this get to be me? Am I really living the life I want to?**
It took someone pointing it out, but yeah, I am. I never would have thought that losing my job and having my whole world turned upside down including ending a relationship with someone who still means the world to me (and saying temporarily goodbye to the best damn dog in the whole word), giving up my apartment and most of my belongings and hitting the road would lead me to where I am now. 7 months later, 5 new countries, time spent on 3 continents, a Kiva Fellowship, other great possibilities on the horizon. Yes, I'm happy.
What does that mean for the future ? For the next steps? I'm not sure right now. I'll tell you what though, I'm putting a lot of thought into it. I'm not online that often (since I am here doing my Kiva Fellowship in the field) but I am thinking about it all the time.
Can my blog make money? Can I publish a book about my experiences? Can I speak and give talks about how to get the life you want? Can I find a way to continue being a humanitarian and working around the world with various causes and raising awareness? I mean can these things actually sustain me?
And then I remember that anything can happen, I just have to put the wheels in motion. We are the reality we create. That's the good news. Now all I need is a cabin in the woods, a month and to freeze time. That or the confidence to know that I do the best I can every day, I'm making it happen, and the rest will continue to fall into place.
Read more ...
Kiss and Make Up
Women's Philanthropy Institute's Newest Council Member!
My Women's Equality Party Vote Is Dedicated To…
Road To 50
You're Invited! ASPCA Young Friends Benefit
... and more posts from the archives