I Should Have Seen This Coming
August 10th, 2009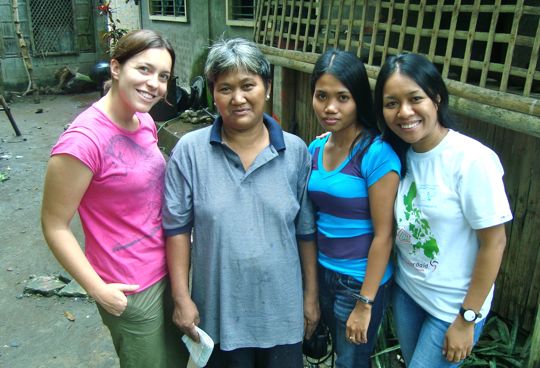 I should have seen this coming. That's all I can keep saying to myself today.
Maybe we never really see the things that are right in front of us until we're ready. Until they make themselves appear to us in a way we can no longer ignore.
I have written about the preparation to come to the Philippines, the arrival, the challenges and the sweet spot – it's only natural that the next part is my heart swells and the cup runs over. I really love it here. I know the end is near and it's scaring the hell out of me and making me incredibly sad and nostalgic already.
Sure the Philippines are broken in many ways. The politics are crooked, transportation and infrastructure are lacking, there is severe poverty, yes the challenges are many. But there is so much to love.
I love the Pinoys and their spontaneous videoke parties and inappropriate Careless Whisper dancing. I love the jeepneys even with the smog and that you never know what song you're going to get when you jump in. I love the food, even though it's often filled with sugar or salt or fat.
Most of all I love the people I've met. The women borrowers, Nanays – so kind and welcoming. The children running and playing in the streets and looking at you dead-on with their big brown eyes all full of wonder and curiosity toward this white girl hanging out in their Barangay for the week. The Titas (aunts) who look out for me, the Atays (sisters) who treat me like family. I love it all and as tends to happen when I know a chapter is coming to an end, I'm sad and my heart feels like it swells with an outpouring of emotion with every inhale and exhale.
The heart of a Filipina is big and warm and inviting and sensitive. I like to think mine is all of those things too. The expats here all share a common look – like how did we get so lucky to find a magical place such as this to hang our hat. I've been introduced to so many people in microfinance and development and it's crushing me, really, of the idea that I'm leaving in a few short weeks.
Don't jump the gun, I know. It's not done yet. I'm still living each day to the fullest.
It's reminded of a story from when I was a kid.
My best friend, my mom and I were watching Beaches. From about 30 minutes of the movie before Barbara Hershey's character died, I was crying and crying. When she actually died my mom cried. When the movie was over my best friend cried. We all laughed because we got emotional at different parts.
In discussing it, I said I was sad because I knew what was coming. I had seen the movie before and it makes me the most sad when I know something is coming to an end. And through my life, I've always been sad at those moments. I cried the whole last semester of college after leaving awesome lectures or parties or epic ski days but at graduation I was fine. I just knew it was coming and it broke my heart. I cried for days before leaving LA this past December but my eyes were dry actually driving East on the 10, into the desert, into the next chapter.
My mom cried during the sad part, she said, because she was in the moment.
My friend cried after because she said it built up and the movie had to end for her to feel everything happening.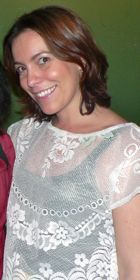 So I know this is the natural place for me to be in. But man, it doesn't make it any easier. I am straight up just heart-wrenchingly nostalgic already for the torron merienda (my favorite banana afternoon snack!) and the endless salamat pos (thank you said to elders) I give to people all day long.
Closing a chapter is hard, even though I love opening a new one. In this very moment (and I'll push publish before I got back and edit myself) I never want to go. I want to marry my Filipino textmate (who I met once for like an hour so typical of me and apparently of the Philippines because we all text all the time) and buy and sell fish on Talim Island and operate on Filipino time and just be here.
The gift of Kiva was to place me here. The gift of my host partner ASHI was to accept me with open arms. The Philippines can't help but open itself up to you and want to share and show you everything you want to see. I guess the gift I gave myself was to be here with an open heart. A workplan, an agenda, goals and tasks to complete sure. But here. **Open to the experience. **
Now that I'm on the backend and the clock is ticking backwards, I have started to cry a little bit in moment when I'm alone because I hate goodbyes. I prefer farewell for nows. So Philippines, I didn't see Boracay or Palawan on purpose, and I wasn't here for rice planting season and I missed key fiestas and I have friends here I need to see again. So I'll be back. And even though it's weeks away, I just want to say, I miss you already.
Read more ...
Kiss and Make Up
Women's Philanthropy Institute's Newest Council Member!
My Women's Equality Party Vote Is Dedicated To…
Road To 50
You're Invited! ASPCA Young Friends Benefit
... and more posts from the archives