Dear New Orleans, I'm Yours
June 17th, 2010
Every Thursday this summer, come back to The Causemopolitan to read a guest post that will inspire you right up out of your seat to get involved and give back in a special series called Cause It's Summer! Featured bloggers will be sharing their own reflections and stories, tips and resources, and perspective on philanthropy, social entrepreneurship and their own cause-filled life. This week welcome Robert Fogarty, Founder of Evacuteer.
---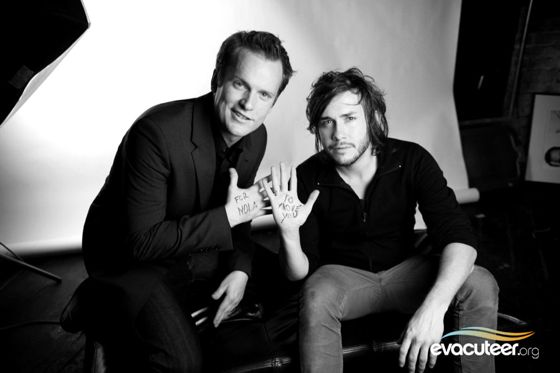 9-to-5 life is over for me now replaced by up at 6, midnight emails and a nightstand notebook for those ideas that come later and later each week. While everyone else is sleeping, I'm sure I'm not the only one scribbling, blurry eyed first iterations of a better, wonderful world.
Hello, entrepreneurs.
I hope to shake your hands, because the feelings I have, I know you have too.
We're in a club and the password is that pit-of-your stomach feeling. That draw it up idea and see it actually working feeling. That undeniable longing of wanting to do better today than you did yesterday.
But first let me tell you how I got here. And why I love right now.
New Orleans fascinates me. It's the city of love, city of nowhere like it and the symbol of what happens when things goes perfectly, tragically wrong.
We're close to five years now from the weeks the world watch New Orleans' drown during Hurricane Katrina. We can now reflect and see a recovery, led by small businesses, neighborhood leaders, faith based organizations and gracious, determined Americans who've always called this City home and by many other who sometimes wish they could.
My calling is to ensure that the people who've lived and loved here, laughed and played here always have New Orleans to come back to. Specifically that means we protect our most vulnerable residents from future storms by ensuring they know and trust the City's public evacuation option. ** My organization, evacuteer.org, turned one just two weeks ago.** It's an expression in luck, belief and the hard work of some of the most beautiful and talented people I know.
Currently, we train, recruit and manage citizens who'd like to participate if the City activates it's plan for residents without reliable evacuation transportation before a major hurricane.
30,000 residents are in this position. In 2005, a Harvard University study of evacuees who remained in New Orleans during Hurricane Katrina, 55% stated that the reason they did not evacuate prior to the storm was they did not have a vehicle or other method to evacuate. The same survey resulted in 42% of the evacuees stating that they did not think they could have found a way to leave the city.
And this may be the optimism of a new entrepreneur that veterans sometimes say is fleeting, but when we see problems, we want to solve them.
Thing is, the political and community capital we've built—official recognition by the City of New Orleans and 25 community partner organizations—now needs actual capital to accomplish our "keeps us up at night" vision for the organization.
We started as a volunteer management organization, and we're confident we can become a leading, trusted voice in the City of New Orleans and beyond in emergency preparedness by exploring the potential of citizens simply willing to engage.
I invite you genuinely, and no jokingly, to read about our work here or watch some of it here. To sustain ourselves for one year, we're looking to raise $150,000 privately to go along with public support from the City of New Orleans.
And to the entrepreneurs, still grinding, wondering if it's worth it. If you feel the same feeling I do, you know it is. Tweet me at 3am if you've lost your notebook: @rxfogarty.
---
Robert X. Fogarty is the Executive Director of evacuteer.org and founder of Dear New Orleans, LLC. A native of Omaha, Neb. who has lived in New Orleans since March 2007. The defining experience during his two years as the Mayor C. Ray Nagin's volunteer coordinator was the first ever activation of the City Assisted Evacuation Plan in advance of Hurricane Gustav in 2008. He recruited and coordinated 219 volunteers during the subsequent evacuation and re-entry. After recognizing the vital roles volunteers played in Gustav, Fogarty created evacuteer.org to ensure the CAEP maximizes its use of volunteers and realizes the potential that engaged citizens offer in evacuations. In the spring of 2010, recognizing evacuteer.org would need to have a diverse funding stream, he created the for profit event photography and creative studio, Dear New Orleans. Hundreds of subjects have photographed their "Love Note to New Orleans" and 10 percent of all revenue goes into a restricted fund for evacuteer.org.
Read more ...
Kiss and Make Up
Women's Philanthropy Institute's Newest Council Member!
My Women's Equality Party Vote Is Dedicated To…
Road To 50
You're Invited! ASPCA Young Friends Benefit
... and more posts from the archives