5 Things: My Notes on the Twitter Roadmap
June 30th, 2009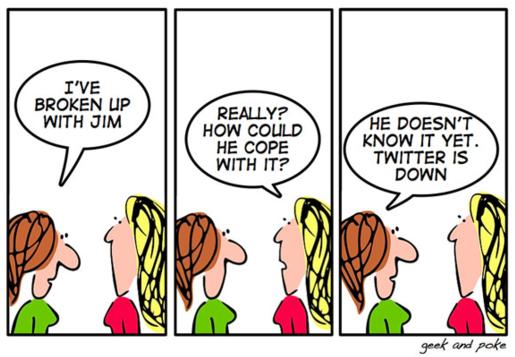 Twitter. You're amazing in so many ways. And yet, there are things about you I would change if I could. I'm not able to use you daily since I'm in rural Philippines and hence limited Internet-land for the next few months, which also means using an app like TweetDeck isn't going to work. So I've come up with a five suggestions to make you a better, stronger Twitter in my eyes.
1) Send to Groups - Last year's TechCrunch50 winner Yammer, essentially hammered you on this. As the corporate equivalent to Twitter, on Yammer you can create groups and subgroups and send messages to those separately. Yes in separate APIs like TweetDeck we can add people to a group, but we can't essentially send a message to a group.
This would be helpful for a group of people headed to a conference and wanted to see links to sessions to attend or parties to know about. This could help with regional groups, so I want everyone in Los Angeles to see updates or news about Southern California, but only those people.
Sending can be one-way. they don't have to be able to send back to the whole group, they don't even have to know they're in a group, just allow the user to target messages.
2) Turn On/Off Hashtags - Hashtags are great for finding information! But what about turning information off? Say for example #SXSW or #Coachella or a networking event or #BirthdayParty. There are lots of users we follow, but during certain parts of the day, month, year, maybe we don't want their messages.
It clutters our Twitter-stream and we would love to ignore some VC-fueled networking event where someone is quoting on Twitter everything that happens and we want to exclude this from our feed. We can't. If it's really bad, I might unfollow someone completely, which is unfortunate because really I just want to ignore certain hashtags.
3) Make Unfollowing People Easier - Sure some people say that at the beginning of any website you want people to find each other but you don't want to make it easy for people to undo that action. But Twitter is all grows up now. Take away the 10 barrier steps to unfollowing someone. It's takes one click to follow, but an average of 3 to unfollow. A lot of noise has come onto Twitter and I want to narrow my focus. That's not so difficult to understand, right?
4) Sort By Industry, Keywords, Geography - I would like to do this both in finding new people to follow but in the actual following window too. What if I could create streams based on location? What if I could expand or contract conversations that were interesting? I know, apps for Twitter can do much of this. But if Twitter needs to introduce ad revenue, why don't they make their webpage friendly and more adaptive to changes. Maybe a column could stream ad revenue alone, that wouldn't be so bad. If Twitter is how we get our news, it's like a new form of the commercial. I'm just saying if I could go to Twitter.com and have my way controlling the layout of the page and how I see people and create columns and have fun with it, that would be a great way to keep me going. And make it easier to see as much content as possible at the same time.
5) Download Tweets! - Best for last. I'd LOVE to download my tweets from last month or all of 2008 since essentially it's a living stream of my life. I want to go back and see what I was doing in January of last year, how can I do this? I think the appeal of Twitter is obviously what you're doing now. But what if you want to remember what you were doing then?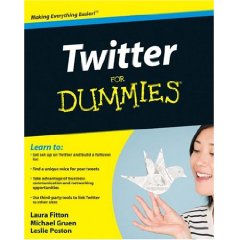 Of course, if you're new to this whole Twitter thing, then you're just figuring out how to make it work. If that's the case, I suggest picking up (or getting on your Kindle) the newly released Twitter for Dummies by @pistachio @geechee_girl and @gruen.
It's the 101 guide of all the things you wished you knew. Cause with Twitter, the more you know, the easier it becomes to find the content you want, connect with people in the way you want to and then you're hooked.
Back to changes at Camp Twitter. What would you change about Twitter if you could?
Read more ...
Kiss and Make Up
Women's Philanthropy Institute's Newest Council Member!
My Women's Equality Party Vote Is Dedicated To…
Road To 50
You're Invited! ASPCA Young Friends Benefit
... and more posts from the archives