5 Challenges for the Road
June 7th, 2009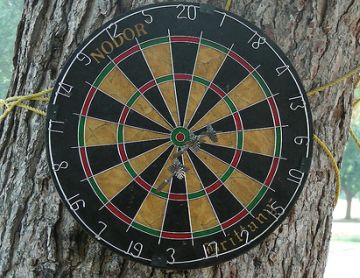 I'm about to head out for 3 months (at least, I mean you NEVER know) - with only a backpack - to the Philippines. It's my first time to Southeast Asia and I couldn't be more excited. I'll be gone all summer and I've been thinking long and hard about what kind of personal challenges I can set for myself while I'm gone.
My last two years in Los Angeles, I was fortunate enough to be part of an amazing mastermind group called The Billionaires Club. It's a group of entrepreneurs and businesspeople in LA and we get together Tuesday mornings once a month at 7AM to discuss business, life and challenges. Each month we have homework, maybe in the form of an exercise, a book to read, a quote to think about and apply to our daily lives. As a busy group of young professionals, it's not always easy to set aside time for these personal growth activities. And yet it was one thing I really looked forward to every month - holding myself accountable to both the goals I set for myself and those set by the group. This first half of 2009, I miss that. I've fallen off the goal wagon! I've been living life every day to the fullest and certainly been up and adam and attacking the world. But I've also been craving some of the structure the TBC offered.
I don't have a lot of room to pack things. So I've thought of 5 things that I don't need much room for. Some aren't so much goals as things I want to accomplish, but nonetheless there are FIVE things on my mind to do while I'm away. Here they are:

**1) Take the 100 pushup challenge. Throw in 200 situps and 200 squats too (why not). ** I saw this posted on Facebook by a friend of mine, Tod Brilliant. And I thought, perfect! I had a strong yoga practice in Santa Monica that I've let slide. I'm going to do yoga, but also set a goal of being able to do 100 pushups. I have 12 weeks. I can do it. They also have a challenge for situps and squats. I'll throw those in too. I did the test round yesterday. I did 14 straight pushups well. I can get to 20 sloppy. That's just silly. I'm so strong on the inside, time to match the outside.
2) Jump rope for 10 minutes without stopping.
I have decided jumping rope is my new best friend. No matter where I am, if I want a workout with #1 and #2, all I need is a piece of concrete to call my own. Many times when traveling you don't have a place to run or workout and I bought a jump rope in New Orleans and loved it. Perfect little workout. I can go about 3-5 minutes now without stopping. 10 is definite an aggressive target. I like aggressive targets, why pick something easy? Worse comes to worse I don't make this one, I still tried.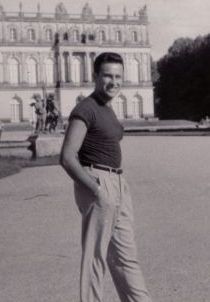 3) Learn to play the harmonica.
My dad played a mean harmonica. He had a bunch of them around his apartment. It must run in my veins somewhere. I haven't been very musical for years. But when I was in New Orleans, I saw people just pull all sorts of instruments out of back pockets and backpacks and I thought "Man, I want to play something too." How incredibly dope would it be to be walking down the street and pull out a harmonica from my purse and be able to hold a tune? I think that would be hot. I mean, come on, a harmonica out of my purse?!?
I'm going for it. I went to a music shop and bought one the other day. I played it in the car on the way home. I have a LOT of work to do. Apparently holding your tongue over three holes and blowing out of another for a perfect C isn't as easy as it looks. I hope I have alone time to work on this in the Philippines - or let me apologize in advance to the kind people of the Philippines for the inevitable racket I'll make.
4) Learn to make origami.
Again, small. Compact. Cool bar trick. And yet ALSO a cool thing I could make for kids in the villages I visit. I wanted to learn to do something artistic I could give to people, but I've never been much with freehand drawing. So one day it came to me, "ORIGAMI!" I was lucky enough to get a little advance lesson from a friend in Boston. I made a swan! It's not my best work but it's a start. I'm going to work up to frogs and giraffes! I bought a little easy-step-origami book. I'm super excited about this one.
P.S. I heard making a cup and ball are cool too. Not in my book, anyone have links to send along for how-to's on those?
**5) Write. At least 1 hour, 4 times a week. **
I first wrote 5 times a week. Then 3. My brain clicked on 4. I have a TON I want to get on paper. If I really actually set aside the time to write it all down, well that's the first step. I even got Microsoft Office on my new computer (I'm just not a Pages girl, as hard as I try). So while yes I'll be blogging, I also really want to be writing for me and capturing a lot of the stories that have framed my life and also this past year. This is ambitious for me, again, but I like the challenge.
These are my 5 goals for the next 12 weeks. I'll post progress on each as they come along. Help keep me honest! Check in with me and ask how I'm doing. Ask for proof even! (Though a video of me doing pushups can't be that exciting). And now here is my challenge to you - come up with challenges of your own, share them with me. What better time than now? Time waits for no one.
Read more ...
Kiss and Make Up
Women's Philanthropy Institute's Newest Council Member!
My Women's Equality Party Vote Is Dedicated To…
Road To 50
You're Invited! ASPCA Young Friends Benefit
... and more posts from the archives