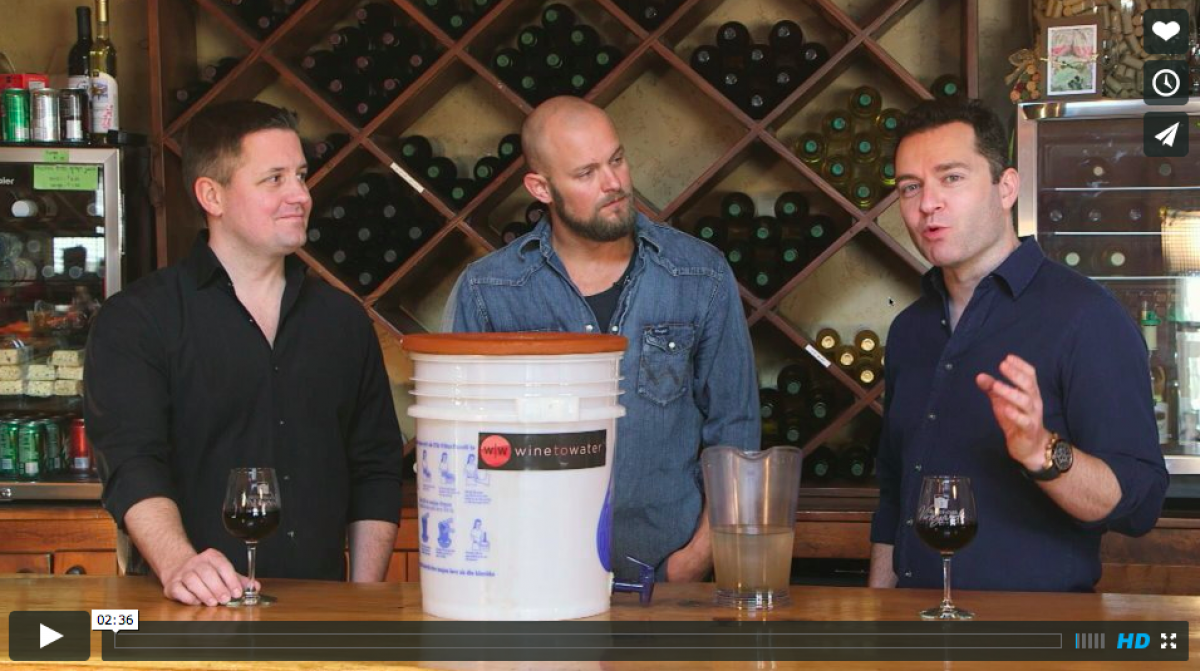 Wine to Water Campaign Too Good To Be True
But that's ok...an interesting idea on a cause-based campaign
March 13th, 2014
It's hard to make a splash anymore. You know that no matter what your profession is. You don't have to be a master marketer to figure that out. Why? We have more ways to connect than ever before. I mean (shish) we have computers in our hands at all times! That's great for accessing information, but it can be not-so-great for breaking through the noise and sheer volume of information to spread a message.
Enter Water for Wine. A campaign was launched two weeks ago claiming to be able to make water into wine. I debated giving up wine for Lent so I was intrigued. It seemed like a good loophole (technically I was drinking water Padre…)
It turns out, I wasn't alone. This became a bit of an Internet sensation but alas, the "Miracle Machine", is not a real device – it is just a piece of wood. The fictitious miracle, fronted by wine entrepreneurs Kevin Boyer and Philip James of CustomVine, generated worldwide media coverage. They had their big reveal this week and generated even more media coverage.
The disruptive program concept was initiated as a pro-bono campaign to support the nonprofit Wine to Water, an organization that provides people around the world with access to clean water, one of life's basic necessities.
Lack of clean water and poor sanitation affects more than 2.5 billion people around the world, with women and children suffering the most. One child dies every 22 seconds. To date, Wine to Water has provided more than 250,000 people in 17 countries with access to clean drinking water.
So while the campaign was a hoax, it did have a real call-to-action to have people donate to the campaign. In light of World Water Month and let's face it, Lent, how can you refuse?
Make a donation here.
(Kudos to my friends at MSL's PurPle and StudioGood for partnering on this campaign)
Read more ...
Kiss and Make Up
Women's Philanthropy Institute's Newest Council Member!
My Women's Equality Party Vote Is Dedicated To…
Road To 50
You're Invited! ASPCA Young Friends Benefit
... and more posts from the archives