Weekly Dose Of Inspiration On The Web
August 17th, 2011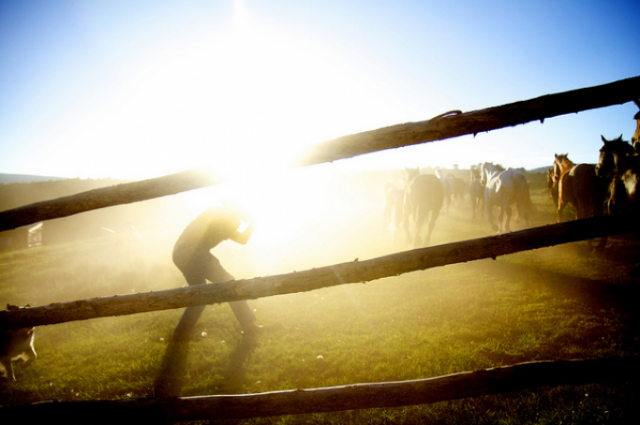 I really enjoyed the feedback I received from my last series of Recommended Reading so I'm going to continue the series here. While that very often includes will be articles and posts I've read online, I also really would like and envision this space to be able to share videos, music and anything else I find interesting. I see these as my "gems" and for the purpose of this series of posts, I'm going to call it your "Weekly Dose Of Inspiration On The Web."
The beginnings of each article are included (where it fits), but I definitely suggest that you click through to read the posts in their entirety, leave a commend and see what others are saying!
Google's biggest CSR opportunity yet In the hype over how Google has up-ended the tech world with its purchase of Motorola Mobility, one aspect of the deal hasn't yet attracted attention – but is potentially the most important. Google entering the hardware business should lead to the one breakthrough the market truly needs: a smartphone free of conflict minerals.
How Cindy Gallop Broke Through the "Thick Layer of Men" and Became the Counterpoint to Porn My inaugural post helped benchmark where we are. The majority of my posts from here on out will help tell the stories of where we are going, who is going to get us there and what lessons we can learn from one another to get there even faster. I also frame up the personal side of things to help give depth and context to each interviewee's insights and advice. First up, one of the most accomplished and authentic women I know: Cindy Gallop. Not only was Cindy the first woman to have a seat on Bartle Bogle Hegarty (BBH) Global Group's board, but she is also tackling the topic of sex education from an extremely refreshing and effective angle withMakeLoveNotPorn. More seats in the board room? Safer, happier, healthier sex? Yes to both, please. So: How do we get there? Cindy's responses explore these topics and more (including "the bitch complex" and solutions, solutions, solutions).
10 Rules For Brilliant Women I coach brilliant women, lots of them. Dedicated, talented, brilliant women. Most of the time, they don't know their brilliance. They are certain they "aren't ready" to take on that next bigger role. They are more attuned to the ways they aren't qualified than to the ways that they are. They are waiting for someone to validate, promote or discover them. Sound familiar? It's time to step up, brilliant women.
Finance Forward Issue 2 (May 2011) We are happy to present the second edition of Finance Forward, an environmental scanning document which looks at forces shaping inclusive financial services in Africa (and beyond). The benefit of periodically scanning the business, economic, social, technological, physical, and political environments in the background of the "system" of financial inclusion is that we can continue to monitor and understand the implications of further developments in these trends and act upon our learning. We scanned a large number and variety of articles (academic and popular) that were published during the fourth quarter of 2010 and first quarter of 2011 to produce this issue of Finance Forward. In these edition we present six themes which are built upon those found in the first edition.
Read more ...
Kiss and Make Up
Women's Philanthropy Institute's Newest Council Member!
My Women's Equality Party Vote Is Dedicated To…
Road To 50
You're Invited! ASPCA Young Friends Benefit
... and more posts from the archives