WaterAid & Instagram: A Photo Diary To Show The Impact Of Clean Water
October 4th, 2012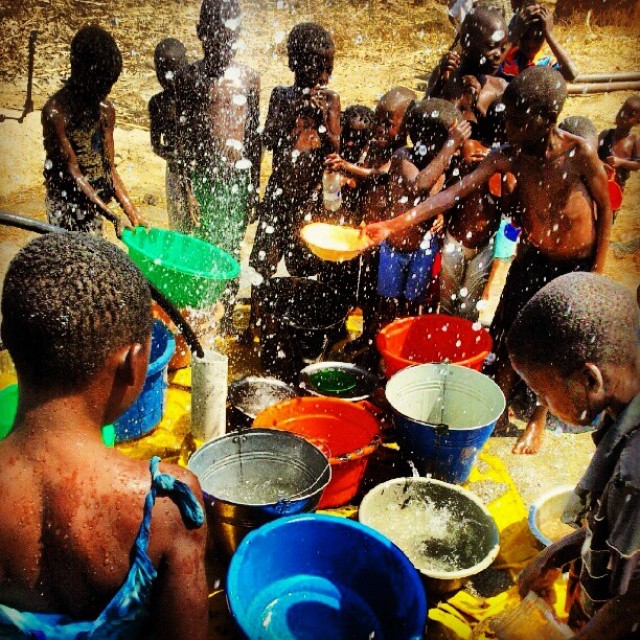 I came across another great use of social media for social good/awareness that I wanted to share. This one is from the UK-based WaterAid. They have taken to Instagram and created a photo diary showing how a community will benefit from clean water and what kind of impact that can have along with sanitation on the lives of 134,000 people in Malawi.  It's called The Big Dig campaign and can be found on Instagram @thebigdig.
According to this Mashable article, WaterAid is currently digging 34 new boreholes and 43 shallow wells, training more than 2,100 hygiene educators, and bringing 20,500 latrines to schools and homes.
So far, it's raised more than £2 million, without the government's match.
The campaign started in June and ended in mid-September. In-country staff followed a 17-year-old boy named Howard from the village of Bokola, whose life will be significantly impacted by a new well in the village. To give you some context, in Malawi one in eight children dies before his or her fifth birthday. The average life expectancy in the southeast African country is 52 years.
In an age where photography and visual imagery becomes increasingly important, I really like this use of "on the ground" photography to show real-time impact.
I'm on the hunt for more innovative social good campaigns. If you have any to share, leave it in the comments or let me know!
Read more ...
Kiss and Make Up
Women's Philanthropy Institute's Newest Council Member!
My Women's Equality Party Vote Is Dedicated To…
Road To 50
You're Invited! ASPCA Young Friends Benefit
... and more posts from the archives