Vote for Gulf Coast Benefit to Win $25,000 in the Pepsi Refresh Competition for the Gulf Coast!
August 3rd, 2010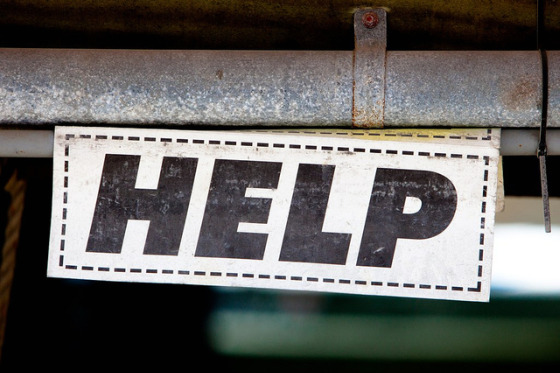 100+ days. Can you believe it? That's how much time has passed since the Deepwater Horizon drilling rig exploded on April 20th. Since then hundreds of millions of gallons of oil have poured into the Gulf of Mexico. I've been frustrated. I'm sure you have too. We've tried a lot of things. Plugging the pipe. Creating fundraisers for wetlands restoration, wildlife preservation and support for families. I don't care what anyone says. We can make a difference. You and me. Ready? Here's how.
Vote now at http://bit.ly/votegulfbenefit
As of yesterday, you can take two minutes to cast your votes (at http://bit.ly/votegulfbenefit) and win $25,000 for a project that will create fun interactive community birthday parties for kids and families. For those who have followed my journey, you'll remember Cause It's My Birthday where for my 30th birthday I raised $19,500 with Doug Campbell for Netting Nations, with 100% of the funds going to malaria nets in Ghana by throwing 7 birthday parties in 7 cities in 7 days. Fast forward to April, when in the wake of the oil spill, I co-produced a series of 35 nationwide concerts called Gulf Coast Benefit raising $45,000 for Gulf Restoration Network's Gulf Future Campaign that gives aid directly to fishing families who need it. Our second round of benefits are happening August 25th, and we've partnered with CitizenEffect, Social Media Club and a handful of rockstar partners to raise money, again directly going to families, through Catholic Charities.
In January 2010, PepsiCo created the Pepsi Refresh Project, an online competition that will awards up to $1.3 million to social improvement ideas that receive the most votes each month. The Pepsi Refresh Project has announced a special round, with voting beginning on August 2nd, for ideas designed to help States along the Gulf Coast. Your votes (at http://bit.ly/votegulfbenefit) can help Gulf Coast Benefit. Our goals are:
Alleviate stress of families by creating community birthday parties
Provide activities and entertainment that refresh the spirit
Showcase strength of the community
Create community days where families can come together
Mental health experts and research shows that people who have a history of depression or PTSD (as a quarter of Katrina survivors do), are at greater risk of future mental health issues when another disaster occurs. With your votes, we'll be able to alleviate those stresses by providing an opportunity for light-hearted fun. That's an important release for these families. We've provided a detailed budget breakdown of where the money goes, coupled with our track record and my personal commitment to helping the Gulf Coast, I hope you'll vote DAILY this month to support the project.
**With your votes – and your support – we can make a real difference. Here's how! Go to http://bit.ly/votegulfbenefit and VOTE ONCE EVERY DAY BETWEEN AUGUST 2ND AND AUGUST 31ST! **
Please send this to your friends, family and contacts and ask them to do the same. I'll be posting more updates this month, and sharing what other projects I support. If there are projects you support you want me to share and talk about, drop me a line at sloane@thecausemopolitan.com.
Read more ...
Kiss and Make Up
Women's Philanthropy Institute's Newest Council Member!
My Women's Equality Party Vote Is Dedicated To…
Road To 50
You're Invited! ASPCA Young Friends Benefit
... and more posts from the archives