Tuesday's Children and Remembering 9/11
September 11th, 2013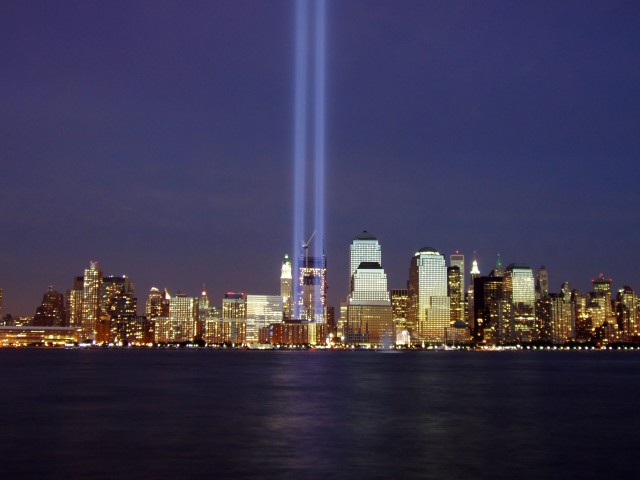 As today marks the 12th anniversary of 9/11, the nonprofit I most wanted to highlight and talk about is Tuesday's Children. I don't remember when I first heard about Tuesday's Children but I do remember when the memory stuck. While I was working at Lippe Taylor we brought in kids from the organization each year for a day to learn about what we did at the agency and get practical experience. One of the Account Executives had a relationship with the organization and put the whole day together. It was remarkable to see how gung-ho she was, it reminded me a lot of myself from years ago when I was working at another company and positioned a volunteer opportunity to my CEO when I was only 24.
Having the kids at our office was one of those experiences where we might have learned more from them than they learned from us. They were gracious and smart and more than anything capable and curious about everything we did.
I can't even begin to imagine what they had been through, what they continue to go through, this was a small way we could help.
Yesterday's Wall Street Journal's Donor of the Day was dedicated to Frank Del Vecchio who put together a local race to raise money for Tuesday's Children. What struck me most about the interview was he said when he started to put together the event a few years ago he wasn't really a runner and hadn't really done any fundraising.
How quickly those both changed.
This year Frank is not only putting together the 26-mile race with friends all committed to raising $1,000 to participate but he is also featured in the WSJ for his efforts.
That to me, is the symbol of strength and perseverance that we are known for as Americans. And something we should all be, something that I am, immensely proud of.
Click HERE to find out more about Tuesday's Children and make a donation.
Read more ...
Kiss and Make Up
Women's Philanthropy Institute's Newest Council Member!
My Women's Equality Party Vote Is Dedicated To…
Road To 50
You're Invited! ASPCA Young Friends Benefit
... and more posts from the archives