The Best Part About A National Park Pass
August 25th, 2011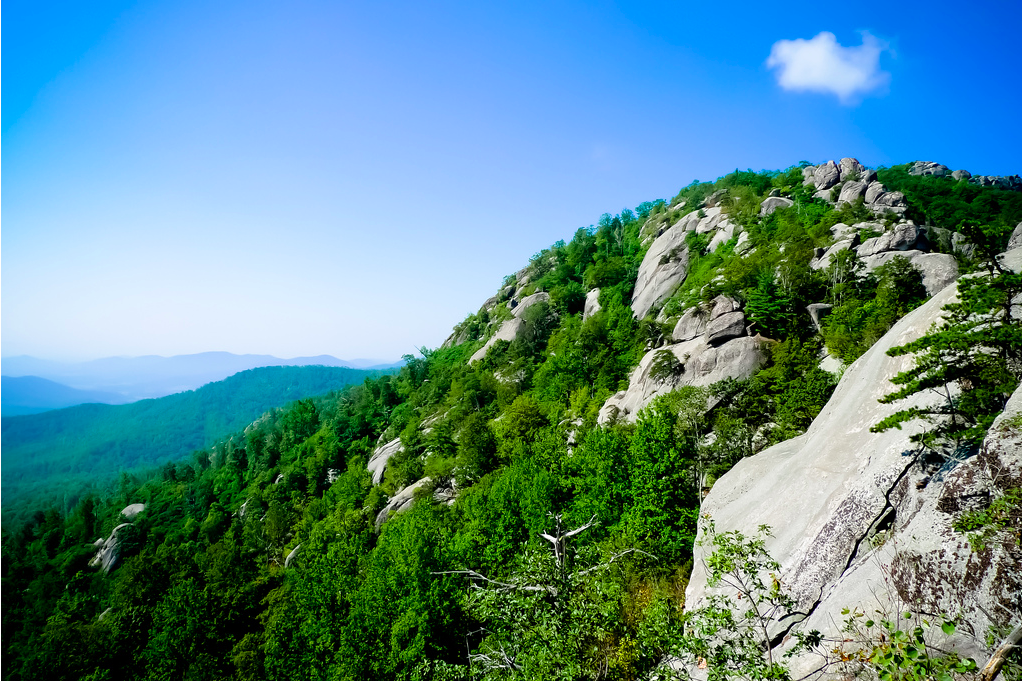 I absolutely love National Parks. It's amazing to me that my very first visit to one wasn't until I was 22 when I went to Acadia National Park in Maine. At the time, my friends were somewhat shocked. Me? Camping? In the most wonderful turn of events, turns out I liked it. No…loved it.
Through the years I've visited a great many more, including most of the parks in the West. All special, all wonderful. However for the last year and a half, the one I've been lucky enough to visit again and again is Shenandoah National Park. Taylor's parents live at the base of the park just about Luray, Virginia - and it's the most amazing getaway. We go and hike every day, kayak on the river, cook dinner every night, and sit on the back deck listening to the creek and on occasion watching the "light show" - the thunder and lightening storms that are so perfect to watch in the wilderness of the East Coast.
My favorite part? Using our National Park Pass. This trip ours had expired and it wasn't even a second thought at the front gate of the Shenandoah's that we would buy another. The pass is $80 annually. Some parks charge $30 for a 3/day pass, so if you want to get technical, it's "worth it" after only a couple of visits.
But it's well beyond worth it even if you just visited a park once a year. The National Park system is part of my American dream. Preservation and protection to forests and the animals that live in them. When we visit, it's always a mystery what wildlife we'll see and that's part of the fun! And usually something comes over me at some point and I just stop at a big tree, wrap my arms around it and SQUEEZE.
When's the last time you felt that passionate about nature? It's really an incredible feeling!
It's so easy to buy a park pass, for more info look HERE. Looking forward to seeing you on the trails!
Read more ...
Kiss and Make Up
Women's Philanthropy Institute's Newest Council Member!
My Women's Equality Party Vote Is Dedicated To…
Road To 50
You're Invited! ASPCA Young Friends Benefit
... and more posts from the archives