Second Annual Digitini at SXSWi
March 12th, 2011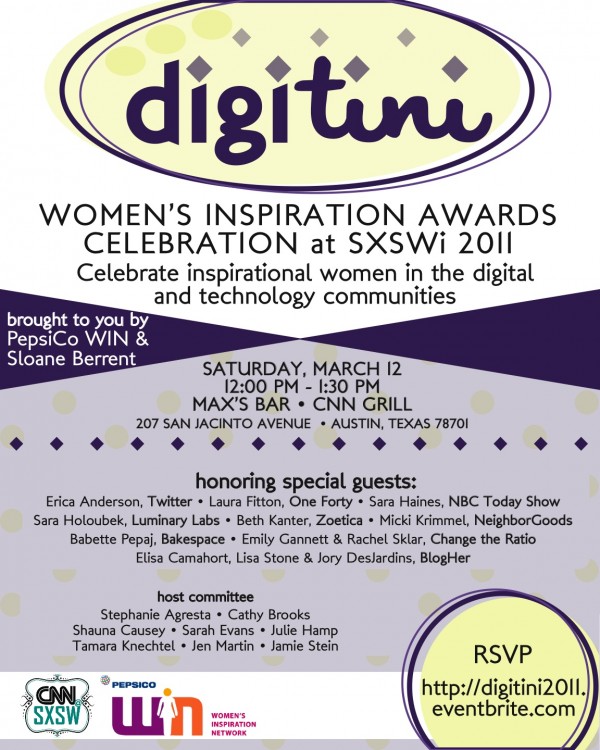 The second annual Digitini is here! I'm so excited to be able to bring back this incredible event to SXSW Interactive this year. And bigger than ever with the event being held in the CNN Grill and co-hosted by PepsiCO WIN.
This event brings together incredible women in digital and technology communities to highlight their contributions over the past year! To follow along with today's festivities, follow #digitini or #pepsicowin on Twitter.
A full recap to come after the event!
Read more ...
Kiss and Make Up
Women's Philanthropy Institute's Newest Council Member!
My Women's Equality Party Vote Is Dedicated To…
Road To 50
You're Invited! ASPCA Young Friends Benefit
... and more posts from the archives