Pretty Pretty Postcard #2
July 29th, 2009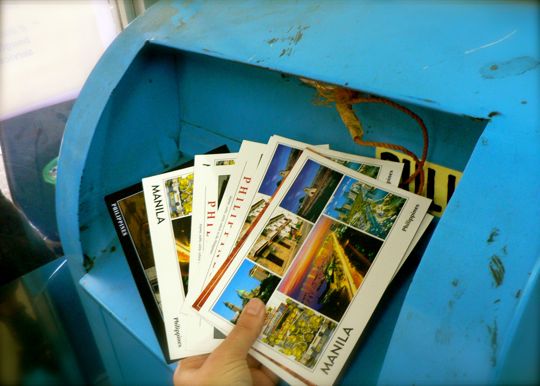 Round #2 of postcards are on their way!
I sent 7 in the first round and 10 this round. I have 30 official ones to send, so if you're still waiting, you're next!
A reminder…Anyone who made a donation of $100 or more to my Kiva Fellowship Fund gets one! So will the following ten people please keep an eye out for your postcards:
Joseph Sabino Mistick, Callie Miller, McKenzie Coco, Chris Schultz, Jeff Henderson, Micki Krimmel, Nicole Jordan, Scott Meldrum, Tim Mahoney and Christopher Dennis.
Thank you again to everyone who assisted with my journey to come here to the Philippines. I hope you're enjoying my updates, much more to come!
Read more ...
Kiss and Make Up
Women's Philanthropy Institute's Newest Council Member!
My Women's Equality Party Vote Is Dedicated To…
Road To 50
You're Invited! ASPCA Young Friends Benefit
... and more posts from the archives