On The Road + A Valuable Lesson Learned
September 2nd, 2009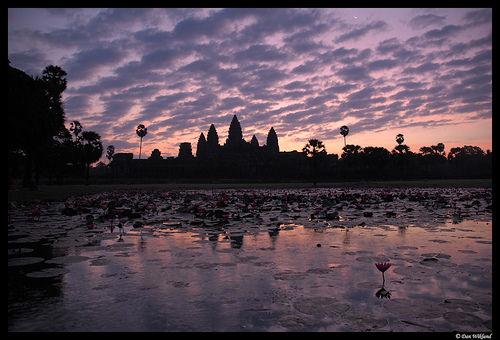 Well it seemed like a good idea at the time.
I was wrapping up my Kiva Fellowship (more posts to come on Kiva, just the "in the field" part ending) and I allocated for three weeks travel before heading back to the US on September 10, 2009. I decided to travel really light and leave most things, including my laptop in Manila (where I have to fly out of). My field partner, ASHI was incredibly kind to let me leave my things there. Here's the thing. I want my laptop! I thought, oh sure there will be internet cafes everywhere and I can go there and blog and it will be fine.
I even prepared a few posts and scheduled them for while I would be on the road.
But the internet cafes are janky and the keyboards are weird and I'm simply not feeling it. It's hard to wish my fingers to fly over the keyboard and keep making mistakes typing and having to go back and fix things. It's messes with my flow, you know?
So here's what I want to say. Even as a digital nomad traveling around, I still make mistakes. I don't always pack the right things or go to the right places or listen to the voices in my head that lead me in one direction or another.
I'm off traveling in Thailand and Cambodia (and another country yet to be named) and I have a lot to share with everyone, but it's going to have to wait. I'm moleskinning (is that a word?!) everything to share later.
Don't get me wrong, I can disconnect like the best of them, and it's nice not having to worry about my laptop while I'm traveling, and I have everything Kiva on there and I just didn't want to have to worry about it. But this time around, I could have really used it.
So excuse my slight absence these weeks, this is all a work in progress. I'm learning with you. And you'll be seeing much more of me starting September 10th, so get excited!
Read more ...
Kiss and Make Up
Women's Philanthropy Institute's Newest Council Member!
My Women's Equality Party Vote Is Dedicated To…
Road To 50
You're Invited! ASPCA Young Friends Benefit
... and more posts from the archives