May 14th, 2009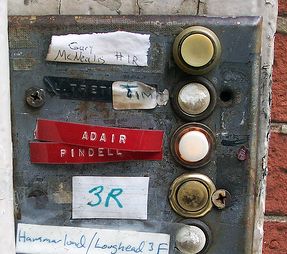 Wow. I was on the verge of a massive flipout these last few days. So much to do. So little time. Where does the time go? My childhood babysitter had a mantra she always said, in her low smoker's voice, "Time waits for no one." Isn't that the truth. Moments like these, I know one way to really get over my fear of the tasks ahead, I make a Master Task List. Yes this is very, Getting Things Done of me. I'm old-fashioned and I like to actually write it out, I like the feeling and satisfaction of crossing each item off the list. Looking it over, I realized I want to share it with you. Especially since I'm currently fundraising for my upcoming Kiva Fellowship in the Philippines this summer. Those in regular contact with me now I've been busting my tail to get ready for this, but all of you can't know that! I'm headed to San Francisco on Sunday morning (more on this to come) so all of these things have to be done before that! Here we go, no particular order:
Buy plane ticket to San Fransisco.

Confirm housing for SF (Sunday-Saturday) If anyone knows of anyone with an extra room in SF, let me know!

Buy plane ticket to the Philippines - research discount options - try to get open-jawed return date.

Research buying new computer! (Sidebar to this is my Apple Air is not equipped for this journey, not enough juice and I'll need to edit video, impossible with this machine! I can't afford a new Apple so for the first time in YEARS, I think I'm going Dell. Don't judge me, I need to be majorly placated to believe this is the smart and responsible move.)

Finish re-reading Banker to the Poor.

Review "Reading List" for Kiva - this is like 5 more books. We'll see how far I get.

Finish United Nations Microfinance course online (Kiva got us special access, it's awesome)

Read over all Kiva PBWiki pre-training files (uhm this is seriously like 10 major files, and I won't print large files and waste the paper but it's hard to read everything online. This has been a major issue. My eyes hurt. Almost done.)

Read Citizen Journalism articles sent by Kiva.

Send Kiva the following: scanned copy of passport, flight details, complete intake form online.

Call my medical insurance to see about international coverage. Look over medical provided by Kiva. Make decision about which to choose. Email Kiva and let them know.

RSVP for all evening activities hosted and sponsored by Kiva next week in SF (another blog post on that coming, uhm, wait until you see how busy I'm going to be wowzers!)

Send custom SXSW Mixable.net mix to all new donors.

Send all new donors acknowledgment letters/emails.

Update gdocs spreadsheet with all new donations (ChipIn has a download feature, but I cut and paste new people from there into my master list).

Confirm new Twitter background with D'Auria (hoping this new background will help with donations because I have it prominently featured).

Talk to Dingman about a few Wordpress changes to the site for optimization.

Write bio for Kiva website.

Make packing list for SF.

Research list-servs and email lists (I want a way to stay in touch with people that isn't just social media and this blog. I know that a direct email could really boost donations. Just haven't found the right service yet).

Once list-serv platform is chosen, build list.

Email blast all contacts made since PowerShift09 with ways to connect.

Update Twitter, Facebook, LinkedIn, Flickr, FriendFeed - basically just clear emails, upload address book to add new people, get new people in my circle to help with donations and to re-connect.

Write blog posts! Ok this is huge. I have about 6 that I REALLY want to get done, including a few New Orleans one and time is a ticking. This is like 6 bullet points worth of time/effort/energy in one. Sigh.

Make call list. This is another big one. I have a few really important calls to put together this week.

Lunch with sisters - Friday?

Zoe birthday party Friday 5pm (niece, so cute)!

Haircut Thursday - confirm appt.

Schedule teeth cleaning for post-training (Fact: I actually love the dentist so this is an easy one to do).

Schedule doctor's appt to confirm all vaccinations and get prescriptions for while I'm gone.

Eye doctor - order more contacts and get glasses fixed (Screws are loose. HA! No I'm serious they are).

Clear email inbox (oy-vei you all feel me here I know).

Update budget for Philippines so I can publish and share with everyone.

Continue to promote donating to Kiva fellowship.
This isn't everything. But it's my list for today, tomorrow, the next day and that's it! And I have to get all of this done. When I'm back from San Fransisco, I'll have to make a new list that includes like calling all credit card companies about being abroad, reduce cell phone and car insurance since I won't be around for 3 months and also making the packing list for my trip.
So I better get back to it! Wish me luck!
Read more ...
Kiss and Make Up
Women's Philanthropy Institute's Newest Council Member!
My Women's Equality Party Vote Is Dedicated To…
Road To 50
You're Invited! ASPCA Young Friends Benefit
... and more posts from the archives