September 27th, 2012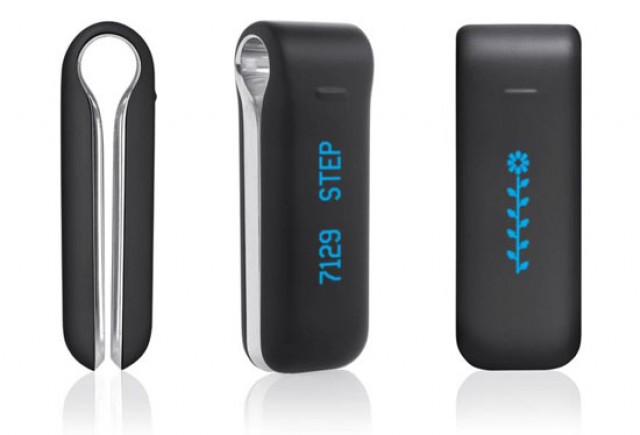 I love my Fitbit. I wear it religiously. I obsess over reaching 10,000 steps a day. Taylor has one too and we often battle over who has more steps. We have been known to "fake each other out" as we near an escalator and elevator and right when the door is closing one of us jumps out and takes the stairs. Just to get more steps people. That's crazy. But it's true, we're obsessed.
I'm so into my Fitbit and the measurement/data of it that I can know tell when I've walked 10,000 steps. Or I know that once I get to 15,000 in a day my feet might start to hurt (depending on shoes). I know that I can only wear my TOMS for 15,000 steps, they don't have a ton of support. I can wear my Sperrys for 17,000. After that, it's usually not simply commuting in New York City and all the walking we do but instead over 17,000 is usually a weekend adventure. Which means I've planned accordingly and hopefully am wearing tennis shoes. I can get 20,000 in athletic shoes. I've also had days where I've gone on a long hike, maybe 6-7 miles, and then walked around a bit during normal day-to-day walking and reached 25,000 steps. That's about 10 miles for me. That's a good day.
Yes, now there is the Nike Fuel Band, and there are other pedometers on the market. But I love that I can wear my Fitbit on my brastrap (a great hack for women) or inside my jeans and no one else has to know I'm wearing it. I really love that it's small and that the battery in it lasts for a good couple of days.
It's an incredibly effective little device. It measures your steps, calories burned, your energy level (that's the flower you see on the right in the image) and then the new one also measures elevation.
The dashboard on Fitbit is amazing. You can track your sleep, food, have an exercise log, measure food intake and just about anything you could want from an online journal. You can connect with friends to track against them and you can turn on an automatic update of your steps to Facebook or Twitter to help keep you accountable in your goal.
It does not capture miles ridden or energy exerted on a bike. As a bike rider and spin class taker, this is my one complaint. Obviously it also does not cover swimming, which is fine, but sometimes I have to remember this is just a device and it has limitations and can't capture or know everything I'm doing. If I want to capture those items, I just have to enter them into my exercise log.
For all I talk about my Fitbit, I just wish they had an affiliate program where I could earn some cash back for my referrals. Just. Saying.
So if you're looking for a simply, easy and addictive way to measure your activity, I recommend you buy a Fitbit and try it out. Current models sell for $99 and you can purchase them here.
Read more ...
Kiss and Make Up
Women's Philanthropy Institute's Newest Council Member!
My Women's Equality Party Vote Is Dedicated To…
Road To 50
You're Invited! ASPCA Young Friends Benefit
... and more posts from the archives