Geeks That Keep On Giving
June 1st, 2009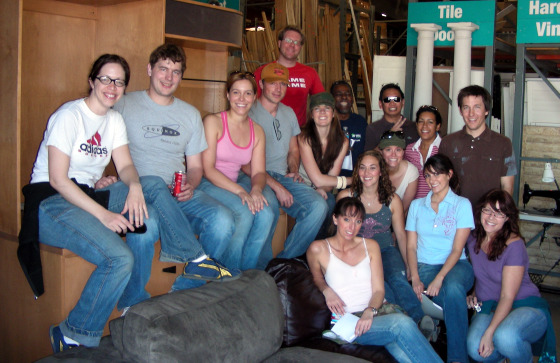 Last week, Alexia Tsotsis, wrote a blog post on LA Weekly entitled, Social Media for Social Good: The Geeks That Keep on Giving and I was featured along with Nicole Jordan of the Rubicon Project.
I was thrilled to see Alexia taking an interest in featuring the good and human side of what technology can do to bring people together and utilizing the social media for the social good space. It's a topic I talk about a lot, and something I believe deeply in. Of the quotes Alexia pulled from our talk, here is one that I wanted to share:
"Start anywhere, people in tech are willing to click on a website and check it out - start small, find what you're passionate about. Cause is one of the great unifiers because everyone has something to give back to."
The social action space is growing and changing every day. Companies and individuals are finding ways to incorporate cause into their best business practices, develop corporate social responsibility programs and also dedicate campaigns around donating to causes or raising awareness.
If you'd like more information or some help on the concept of "starting anywhere", just ask. And stay tuned for much more about how easy it is, easier than you think, to get involved in giving back.
Read more ...
Kiss and Make Up
Women's Philanthropy Institute's Newest Council Member!
My Women's Equality Party Vote Is Dedicated To…
Road To 50
You're Invited! ASPCA Young Friends Benefit
... and more posts from the archives