July 22nd, 2009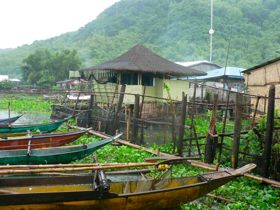 There were a few friends out there who missed making a donation to my Kiva Fellowship Fund during the flurry of May 2009 when I conducted my campaign. A few friends had suggested that even though the "official" campaign ended, I should still keep a ChipIn going, because you never know, right? More people might want to help and I was extremely frugal with my estimates on how much everything would cost here so I could maybe use the extra funds.
I have added these names to the final list of donors that can be found on my upper navigation tab under "Kiva Fellowship." However, as it is in my nature to say **THANK YOU THANK YOU THANK YOU **as many times as possible, I'd like to say a quick public thanks to those who have supported me since the campaign ended:
Lisa Newton (aka UniLove on Kiva) for her 3rd donation! Brian Traeger not only for your donation but for being an amazing friend and the one person I've seen more music shows with than anyone else (50+ easy). Trey Shelton, the king of cool and one of my favorite SXSW buddies. Michael Beerman, who I went to elementary school with and hadn't talked to in maybe 15 years? He found me on Facebook, saw the work I was doing and contributed. How about that for the best parts of social media coming true? Rebecca McQuigg, who embodies the definition of fabulous. A true go-getter, ambitious career woman with endless style and a job most people would kill for as Trend Forecaster with the Intelligence Group.
As they say in Tagalog here, SALAMAT!
In case you missed your chance too. Well as they say, it's never too late!
Read more ...
Kiss and Make Up
Women's Philanthropy Institute's Newest Council Member!
My Women's Equality Party Vote Is Dedicated To…
Road To 50
You're Invited! ASPCA Young Friends Benefit
... and more posts from the archives