Contest to win a SXSW Interactive Badge on NOLAlicious!
February 24th, 2010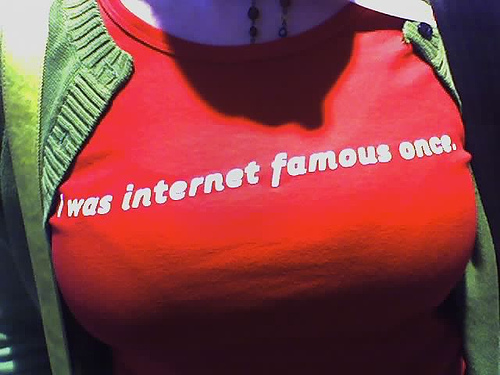 NOLAlicious is giving away a free SXSW Interactive badge, and this week's newsletter explains how. It's simple! Tweet this message to enter to win.
As we wrote in the newsletter:
It's our first giveaway at NOLAlicious and we wanted to make it spectacular for you, our amazing readers.

We have ONE SXSW Interactive Badge to give away. That's a value of $550! For anyone on the fence about SXSW, having the pass paid for can be the make or break you need to make SXSW 2010 from March 12th – 16th a reality for you. It's not too late to get housing and once you're registered, you're able to access rooms for badge holders not released to the public.

So how do you enter? It's simple! Simply tweet this message:

Sign up for NOLAlicious, your weekly guide to New Orleans and tweet this to enter & win a #SXSWi Badge: http://bit.ly/NOLASXSW

Here's the deal. The tweet is your entry. So it doesn't matter if you're already signed up for NOLAlicious or this is your first time hearing of us, your entry is your tweet. Everyone may enter the contest only once and the contest ends next Monday at 5:00 PM CST. We'll be announcing the winner in next week's NOLAlicious and across our networks so enter NOW for you chance to win a badge to SXSW Interactive.
What all do you get with a $550 SXSW Interactive Badge? Access to:
Web Awards and Pre-Party
5 Days of Panels, Keynote Speeches, and Feature Speakers
Interactive Core Conversations and Book Readings
Film + Interactive and Music Trade Show and Day Stage Programming
Registrant Lounges
ScreenBurn at SXSW Arcade
ScreenBurn at SXSW Panel Programming
Online Registrant Directory, Productivity and Networking Tools
Interactive Registrant Big Bag
Interactive Program Book/Registrants' Directory
Annual Subscription to SXSWorld Magazine (normally priced at $20)
Official Interactive Festival Parties including the Opening & Closing Parties
Unlimited Networking Opportunities
Cool huh? So sign up, tweet this and then we'll put all of the entries into a list and use Random.org to pick the winner and announce it in next Tuesday's newsletter. Contest ends MONDAY at 5pm CST, enter now! ** Tweet: Sign up for NOLAlicious, New Orleans weekly guide & tweet this to enter & win a #SXSWi Badge: http://bit.ly/NOLASXSW **
Hope to see you in Austin!
Note: I'm a NOLAlicious founder, but you knew that already right?
Related Posts: 5 Things: My Notes on the Twitter Roadmap The Cause-Filled Life: A Socialbrite Video SXSW Fan Girl
Read more ...
Kiss and Make Up
Women's Philanthropy Institute's Newest Council Member!
My Women's Equality Party Vote Is Dedicated To…
Road To 50
You're Invited! ASPCA Young Friends Benefit
... and more posts from the archives