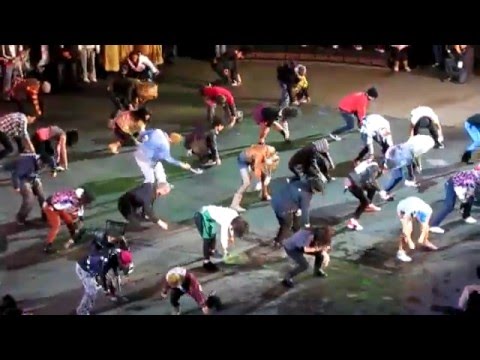 Last month I started a series called "$5 or 5 minutes = 1 Way to Make a Difference" and I got an incredible response. It seems like there are a lot of way to give back online that are SIMPLE and EASY, but it can be hard to find them. So here's my helping hand with 6 "Look, there's a quick and easy way I can make a difference TODAY." I present you with the 2nd edition of how you can give back either with a donation, your time or the click of a button. Simple yet meaningful.
I could say, "In the spirit of the holidays" but I think you and I both know this kind of behavior – getting into the habit of helping others – doesn't have an expiration date or time or year, it's evergreen.
Some of the opportunities below do expire, so act today!
1) VOTE. L'Oreal's Women of Worth campaign highlights women in the community making a difference. In addition to all of the finalists having $5,000 donated in their name to the Ovarian Cancer Research Fund, the nominee with the MOST votes by end of day Tuesday, November 24th, will receive $25,000 for their nonprofit of choice.
I voted for Halle Tecco, an amazing woman who was a Kiva intern this summer and I met at my Kiva Fellowship training. She started a nonprofit called Yoga Bear that provides yoga mats and studio time for cancer patients and survivors. All of the women nominated are worthy of the grand prize, but if you want my recommendation, vote for Halle & Yoga Bear HERE.
2) TEXT. DONATE via your cell phone: text FEED to 90999 and your phone company will donate $5.00 to Feeding America! Your donation will provide 35 meals. Feeding America's provides food to more than 25 million low-income people facing hunger in the United States every year, including more than 9 million children and nearly 3 million seniors. With a network of over 200 food banks serving all 50 states, more than 2.5 billion pounds of food and grocery products are distributed annually.
*UPDATE – An anonymous donor is MATCHING all texts to YOUR TEXT is now worth 70 meals!*
Great campaign by MashCast. See their flash mob to raise awareness at the top of this post. Follow @mashcast on Twitter for more information about this campaign which runs through the holidays. Make any additional donations HERE.
Continue reading →